From:TheBahamasWeekly.com


Islands of the World Fashion Week
"IWFW 2010 Television Special" to air on CaribVision: Caribbean and South Florida television network.
Dec 18, 2010 - 2:31:15 PM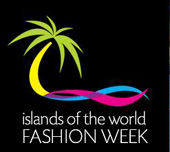 Nassau, Bahamas - Fashion aficionados and Islands of the World Fashion Week fans within the Caribbean and South Florida region can rejoice, as they will be granted access to front-row seats of the three day runway extravaganza! Mode Î les Ltd, producers of the internationally acclaimed IWFW event , produced a 30 minute Television Special which gives in-depth and entertaining views of the runway showcase.
Designers and event organizers share the commentating of the TV special, as cameras take viewers through the pre-events and the show's runway. Popular American television personality and celebrity designer , Nick Verre o s, plays host to this year's event and shares with the viewers his take on IWFW as a past international guest designer.
The event , which was held in the Bahamas on November 11th-13th 2010 , featured international designers Jay McCarroll (U.S.A.), INDASHIO (U.S.A.), Oliver Tolentino (Philippines) and island-based designers from Haiti, The Bahamas, Turks & Caicos, Jamaica and the Dominican Republic.
In an effort to increase the popularity of Islands of the World Fashion Week, Mode Îles Ltd has partnered with Carib V ision to air the fashion event internationally. On Saturday 18th December, at 7.00 p.m. and again on Sunday, 19th December, at 3.00 p.m, viewers will have the opportunity to tune in and catch the " Islands of the World Fashion Week Television Special" through their cable provider on the Carib V ision network.
Happy Holidays from Mode
Î
les Ltd.


© Copyright 2010 by thebahamasweekly.com -