From:TheBahamasWeekly.com


Islands of the World Fashion Week
(PHOTOS) Leanne Marshall harnesses her architectural streak at IWFW
By Islands of the World Fashion Week writer
Dec 28, 2009 - 5:40:33 PM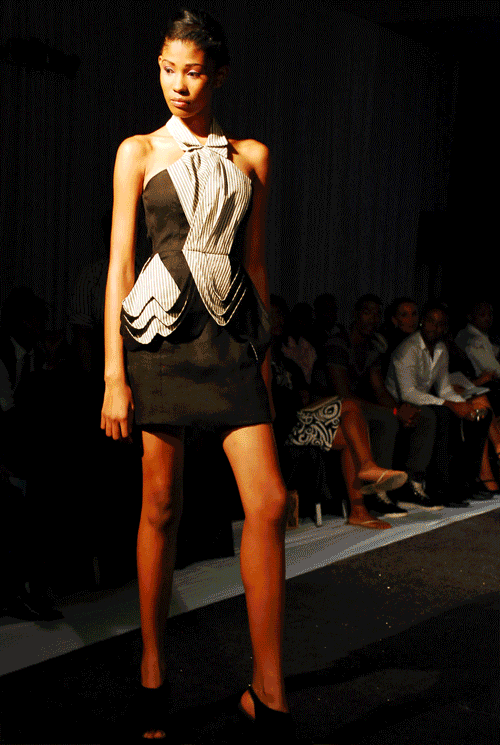 Nassau, Bahamas -- Stark bold architectural patterns meticulously stitched to form triangles, squares and structured ethereal dresses best describes the work of this year's only female guest designer, Leanne Marshall who showcased her designs at Islands of the World Fashion Week on November 7th, 2009.

Her style, inspired by nature, architecture and modern innovation, made its home at this year's Islands of the World Fashion Week (IWFW) as the highlighted showcase for the opening night of the three-day event.

The first model fiercely strutted her way on the catwalk, setting the tone for her model successors as she donned a black and white above-the-knee-dress, with subtle yet bold light-grey stripes in triplicate layers.

As the line's showing progressed, softer pastel colors and lighter fabrics started to emerge contracting the bold beginning, mixed in with more structured black and white dresses – a clear indication of Marshall's graphic designer background.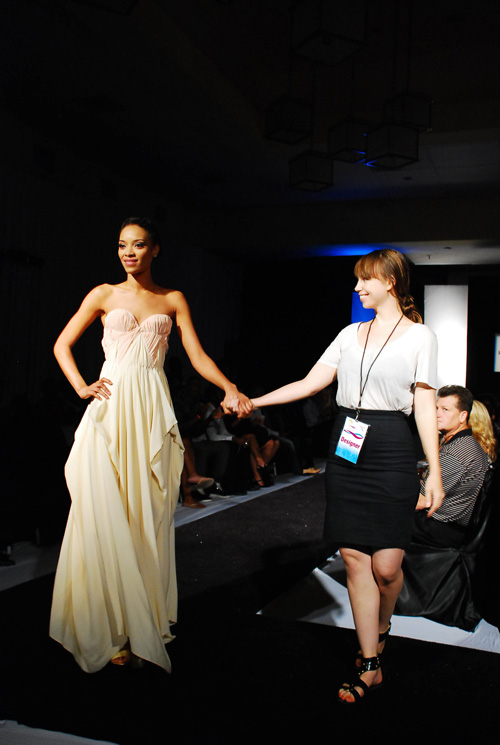 Marshall created a synergy one can only admire.

Born and raised in Yuba City, CA, she began following her dream of becoming a fashion designer at the tender age of 12. Her dream received a boost when she won a scholarship to the Fashion institute of Design and Merchandising in San Francisco.

A multi-tasker by design, Marshall designed part-time while working as a full-time graphic artist after graduation.

One of her more intriguing designs comprised of a hot pink mini-bauble dress with upstanding folds on its baby-doll bodice and asymmetrical lines below the belt.

Her star continued to rise in local arenas in Portland, Oregon after moving there in 2006 and she took the gamble, quitting her day job to pursue designing full-time. Her sacrifice would soon pay off as in June 2008, Marshall was selected to participate in cycle five of Bravo's hit series, Project Runway. Perseverance and hard work secured her the show's win in October 2008.

Today Marshall moves toward sustainable fashion mixing eco-friendly textiles into her designs while creating a name for herself in the fashion industry. And her showing at IWFW will, no doubt, have the fashion industry a buzz for the rest of the year.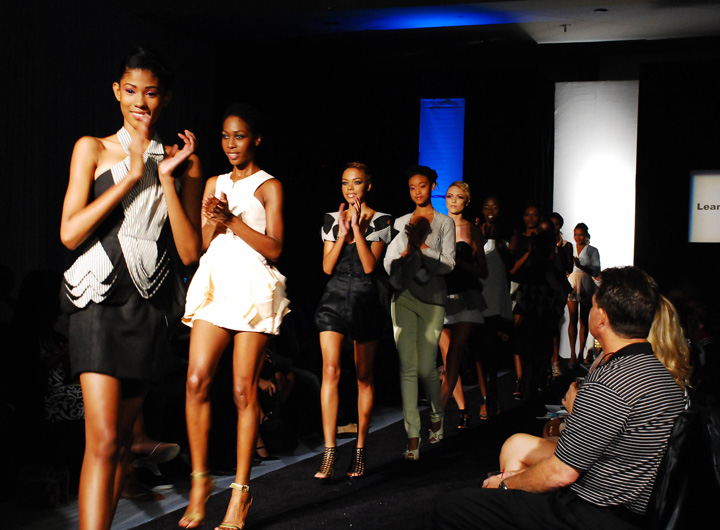 © Copyright 2009 by thebahamasweekly.com -