From:TheBahamasWeekly.com


Turks & Caicos Islands
Statement of condolences by the National Chair of the PLP
Jan 17, 2018 - 3:17:55 PM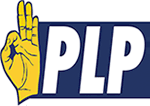 Statement from the Chairman of the Progressive Liberal Party on reported plane crash

Our party is very saddened to learn of the loss of life which came as a result of a reported plane crash this morning, departing out of North Andros.

Our thoughts and prayers go out to the community of North Andros in particular and our nation as a whole and especially to all the families that feel great pain and loss today.

May the souls of all the departed rest in peace.




© Copyright 2018 by thebahamasweekly.com -