From:TheBahamasWeekly.com


VAT Bahamas
VAT Taken Off Some Educational Fees
By Department of Inland Revenue
Aug 21, 2016 - 2:25:59 PM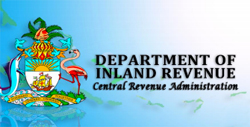 Nassau, Bahamas – The Department of Inland Revenue (DIR) adviseseducation officials and the general public that Value Added Tax (VAT) is no longer applicable tocertain fees related to tuition.
The removal of VAT from educational ancilliary fees came into effect on July 1st, 2016following the 2016/2017 Budget Communication.
Ancillary fees are limited to the following:
The supply of vocational training
Registration fees
Laboratory fees
Graduation fees
Field trips
Examination services
School cafeteria services
Supply of graduation certificates
Use of school facilities, amenities and equipment
Sale of books and other reference materials previously considered not an integral part of course instruction
This applies to all fees at the pre-school, primary, high school and tertiary levels whether publico r private.
For further information, visit the Department of Inland Revenue's website at www.inlandrevenue.finance.gov.bs/, email taxinquiries@bahamas.gov.bs or call (242) 461-8050or toll-free at 225-7280.


© Copyright 2016 by thebahamasweekly.com -