Eleuthera, Bahamas- A Junkanoo rush-out in the streets of Tarpun Bay culminated the weeklong Cross Cultural Dance workshop hosted by the Eleuthera Arts and Cultural Center (EACC). Just over 100 students participated in the workshop which was held from July 2nd through July 6th, which exposed participants to a wide variety of dance techniques and fitness exercises. The grand performance on Saturday proved to be the must-- see event for the community, as the EACC was packed to capacity.
Acclaimed Bahamian teaching artist Kelvin Cooper, now with the Ailey Arts in Education and Community Program-- an extension of the Alvin Ailey American Dance Theatre New York City-- introduced participants to Modern, Jazz, Afro-Caribbean, Caribbean, Latin and Hip Hop. The definite favorites were Salsa and the new dance craze 'The Wobble.' The children, teen and adult classes each averaged 25 students daily.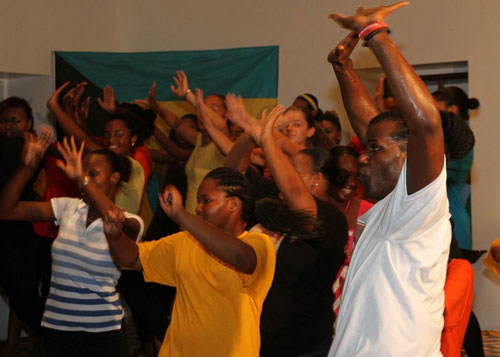 Organizers at the center plan for the dance workshop to become an annual event. Cooper, who has been invited to teach again- next year, has plans to include a visual artist and a musician to expand elements of the program. This aligns with the EACC's goals of making Tarpun Bay a year-round hub for musician, artists, dancers and other creative professionals. Just as Alvin Ailey is a New York fixture for arts and education, Cooper hopes to establish a hub for creative learning in The Bahamas- and believes the Cross Cultural Dance Workshop has been the catalyst to spark community interest and national awareness in the performing arts. "I think it's going to open up the doors for more artists to come here, and there will be more opportunities to start engaging the community in a variety of arts and education," says Cooper. "There may even be a performing arts institution here in Eleuthera, something that I don't think even Nassau has."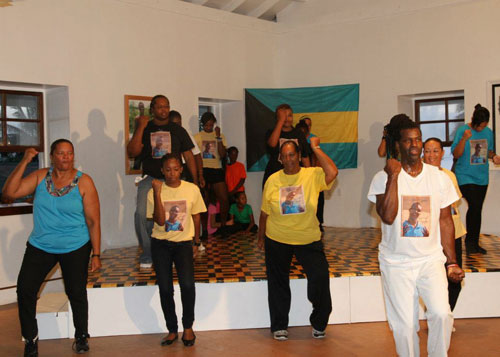 The Eleuthera Arts and Cultural Center's executive director Audrey Carey says the workshop was well received and attracted even more community support than she expected. The cultural center's committee aims to complete its 800-person amphitheater by 2013. In keeping with the center's vision of providing performance spaces, the committee also plans to complete construction on the gymnasium, which will provide seating for 1,500 and will include a dance and art studio.
The major sponsor for the dance workshop, the Stephen Terrell Memorial Foundation has also agreed to partner with EACC for future events.