From:TheBahamasWeekly.com


Arts & Culture
KB, Terez, Funky D & Stileet bring in Independence at Port Lucaya GBI
By Port Lucaya Market Place
Jul 12, 2009 - 5:24:07 PM




Freeport , Bahamas – As the sun set on our now 36th year old Bahamaland, the heat was just beginning to rise at Port Lucaya Marketplace. Once again Burns House, and Kalik partnered with the Port Lucaya Marketplace Team, to create yet another momentous Independence Day celebration, this year entitled: Raken n Scrapen in Da Square with Kalik!




At the stroke of 8 'o' clock pm, Count Basie Square was flooded with patriots modeling a sea of national colours, in personalized combinations of blue, black and gold. Rake 'n' Scrape is what we came to do and the Deep South Island Boys did not hesitate as they rocked the crowd with the best in down home Bahamian cultural music. Amac, a new kid on the block, shook up the crowd with his hit, 'Sleepin' On the Man Job!' while Ira Storr and The Spank Band took centre stage.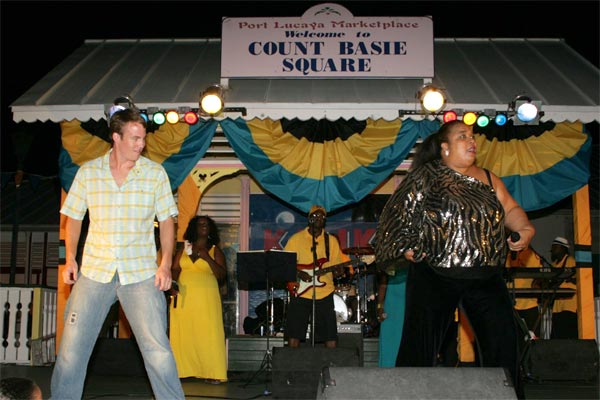 One would think that Stileet was the grand finale with his high energy and captivating voice, he gave a performance so electrifying that he gave the midnight fire works competition. Tucked away in the crowd, Terez Hepburn simply could not help herself any longer. With out delay, she took to the stage, performing her hit song; 'Mister Bus Driver!' driving the crowd wild as she gyrated in 'True True Bahamian' style. No Raken n Scrapen Independence party in Da Square with Kalik would be complete without KB performing. Before the crowd could say, "Happy Independence Day!" KB was on stage, moving like a fire cracker, commanding the crowd's attention with his usual dynamic performance.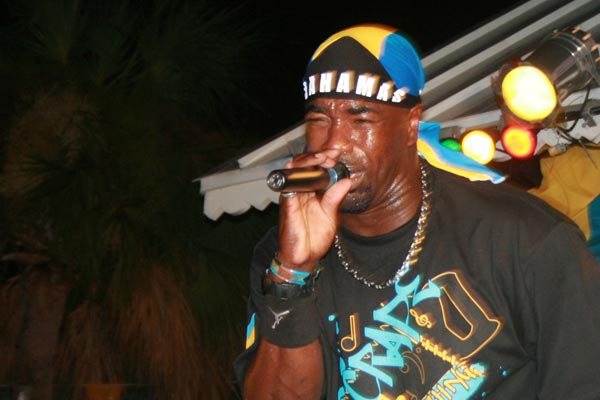 With wide eyes and open mouths releasing the words, "oooohhhhh and ahhhhh" adults and kids alike were mesmerized by this year's spectacular Fireworks show. The finale of this grand line-up was none other than Funky D as he snapped everyone out of their firework daze. He put the cherry on the top of this year's superb Independence concert. Short in stature but big in voice; Funky D got the entire crowd on their feet as he reminded us all how proud we are to be Bahamian.



© Copyright 2009 by thebahamasweekly.com -