From:TheBahamasWeekly.com


Arts & Culture
Young Grand Bahamian publishes first book: Life Just Doesn't Go On
By The Bahamas Weekly News Team
Jun 14, 2013 - 3:07:42 PM


Shanea Abriel Strachan was born and raised in Freeport, Bahamas. A writer since childhood, she has been writing poetry, short stories, songs and even screenplays for over a decade.

Shanea graduated St. Georges High School in 2008, leaving the Bahamas to attend college in the United States. She obtained her Associates of Arts Degree from Northeast Community College in Norfolk, Nebraska and is now obtaining a Bachelor of Fine Arts in Media Arts from New Mexico Highlands University in Las Vegas, New Mexico.

A self defined media artist, she is skilled in writing, design, video & audio production and photography. Life Doesn't Just Go On is her first published book.

Synopsis: Life Doesn't JUST Go On... is the moving and heartfelt story of a young woman who finds it in herself to forgive her estranged alcoholic father just a month before his sudden death. The story reflects on her life from childhood going into adulthood, up to the time of his passing. It evolves around an undelivered letter that the young woman wrote to him just a month before his untimely passing and her spiritual and life's journey following his death. Debut title from Shanea Strachan will cause one to reflect and consider one's own family relationships and the importance of grace and forgiveness, because our time walking together on this earth may be shorter than we think.


Her book is available on Amazon.com, Barnesandnoble.com and Half.com. Retailers can purchase the book through the Publisher's Website www.signalmanpublishing.com.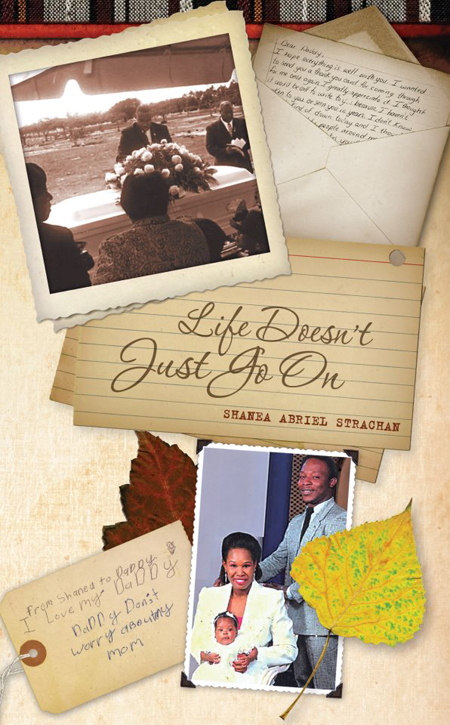 © Copyright 2013 by thebahamasweekly.com -