From:TheBahamasWeekly.com


Message from the Stars - Tametryo Brown
Your weekly horoscope for May 22 - 29
By Adah Deveaux
May 22, 2015 - 12:50:57 PM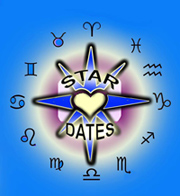 Aries
March 21 - April 19

You may feel pulled in many directions this week. Confusion, delays, miscommunication and aggressive exchanges are what you can expect now. You are very direct in your speech and more prone to expressing anger. However, you may misjudge situations in which it is appropriate for you to display anger and a disagreement may ensue. You will have to be very careful with your words now as they can be more of a foe than a friend. Be careful while driving as you are more likely to experience an accident now.

Taurus
April 20 - May 20

If you find yourself attracted to anyone new at this time, the romance will be exciting and electrifying, however it will almost certainly be short lived. You are attracted to people and things that are unique and different from your norm. People shock you and you in turn could also bring disruptive behaviour into peoples lives. In your group settings that could be differences of taste and you could face problems with friends when going out as you may disagree on what is pleasurable for you to partake in. Now isn't a good time to change your appearance or undergo a beauty treatment.

Gemini
May 21- June 20

Any decisions regarding your family or home should be put off now. You may face difficulties when communicating with family and you may have to think of an alternative way to look at situations regarding them. You may feel prompted to change your appearance or mannerisms. Perhaps you have come to realize that your body language or even manner of speech is off putting or doesn't portray you in the light that you want and you may decide on some adjustments in that area.

Cancer
June 21 - July 22

Your intuitive powers are strong this week along with your capacity for compassion. You want to help the downtrodden and less fortunate and may find volunteering a real ego boost. You feel less sure of yourself now and could suffer from the blues. You aren't able to think as clearly now and indecision is sure to crop up. Pay closer attention to your dreams now as you could receive messages through them. Others may call you something of a psychic now as your speech is more prophetic, although you could also confuse people more now.

Leo
July 23 - August 22

You are feeling more sociable and friendly now. If your friends of have been distant lately they are sure to come around. Your networking skills are par excellence now and important contacts can be met now. You are more interested in groups and organizations now and can really shine there. You are expanding and growing your circle of friends and can be a real influencer now. Your social calendar is sure to heat up and you are more sure of yourself and your ability to successfully attract your dreams. Be careful what you wish for!

Virgo
August 23 - September 22

You may be thinking of making some adjustments in your career. You could also face having to make a public apology now because of being overly aggressive in your speech or having a verbal altercation. Be careful when communicating with superiors or anything dealing with your career as you could come off the wrong way. You are prone to being vague now and unsure of which direction you should go in your career and this is an excellent time to go over your plans.

Libra
September 23 - October 22
You find it hard to compromise now and may use intimidating tactics to get your way, however this may backfire on you. You are trying to be in control and people will realize and resist your efforts. It is wise to compromise and not let ego cause unnecessary conflict, as now you can also attract opposition that is just as strong and manipulative. It is best that you act from a place that is beneficial to all and not be self-
serving.

Scorpio
October 23 - November 21
You may face ego issues and opposition when travelling now. This could happen on a long trip or a short weekend getaway. Perhaps there will be ticketing conflicts, regardless it would be wise for you to be the bigger person and compromise or you could be booted off of your flight. This could also happen in the realm of siblings or higher education, you could get into a battle of wills with your professor or sibling. You will find it hard to back down and may resort to manipulative and underhanded tactics to get your way, be warned you will probably lose.

Sagittarius
November 22 - December 21

Many new and exciting opportunities may come to you by way of higher education, foreign lands, religion or travelling. You have stumbled upon a lucky period in your life. Because Mercury is retrograde you need to be careful when communicating with business partners and your significant other. Don't go to court if you don't have to now as you may slip up and lose your case, likewise don't sue anyone or undertake any legal proceedings because the judgment may not be in your favour.

Capricorn
December 22 - January 19
You will face obstacles to your goals and challenges now. You may be drowned in responsibilities for humanity through your social groups and organizations and this leaves less time to have for creative pursuits and enjoyment. You may feel heavy emotionally and not able to cut loose. It seems like all your plans are blocked, but the truth is you will have to wait to see the fruits of your labour, which should be long lasting as your establishing stability now.

Aquarius
January 20 - February 18
You will encounter unique and surprising situations now. People will act as a stimulant for you and wake you up out of your predictable routine. These sudden changes can be disruptive to you and others and cause tension. People may not be receptive to your erratic behavior and you in turn may find it annoying in others. Be sure that you plans may turn out unexpected as a surprise could lurk on every corner. Don't do things just to shock people, this energy is better used for creative endeavours.


Pisces
February 19 - March 20

You will find it hard to make a decision now, indecision plagues you, if you do manage to make a decision it may not turn out as you have hoped. You are unable to see the full scope of your actions and thus are prone to errors in judgement. You easily become entangled in situations where you find it hard to arrive at a solution: all of your solutions seem to create more problems. The dilemma is that you don't know what you want, or are unsure of how to go about getting it. Don't make any major decisions now.



Adah Deveaux is an apprentice of Tametryo Brown and Star Dates. She has been been practicing astrology since she was 12 years old and has since made it her career path.

Tametryo Brown has been studying Astrology for over 10 years. His company Stardates Global is dedicated to helping people find their soul mates through self discovery and the science of astrology. He runs a Stardating company in Nassau, Bahamas. His knowledge of astrology and human personalities go beyond his age. His scientific predictions have touched the lives of many across his homeland and abroad. Tametyro is also a certified hypnotherapist from the Hypnosis Medical Institution/ American Hypnosis Association (HMI/AHA) where he still continues to further his studies in hypnosis. He has helped many clients realize their life's purpose. Website: www. stardatesbahamasinternational. com and twitter page:www.twitter.com/ stardatesbh Reach us at stardatesbh@gmail.com Phone: 1-242-466-6613


© Copyright 2015 by thebahamasweekly.com -