From:TheBahamasWeekly.com


Books
Bahamian fashion icon Flo Miller launches book
By Kandice Eldon
Feb 15, 2019 - 10:27:51 AM


"Island life in 1950 was so free. The children were never afraid to go into the woods alone to pick wild sapodillas and coco plums or walk on the beach looking for seashell treasures washed ashore…The children had to go down the hill to the well for water and walk back up sometimes at sunset. Each child has a little bucket for their water and they would play hide and seek along the way."

~Excerpt from Return to Mango Hill.

Nassau, Bahamas – Return to Mango Hill is about the life of Sammie, a young girl growing up on Mango Hill with her family and siblings. A bright eyed, inquisitive child with big dreams, Sammie's life would take her from the powder white beaches of The Bahamas to the hustle and bustle of New York to the land of love and art, France to the fashion mecca, Italy.

Launched this month on Amazon.com the book, Return to Mango Hill, a novel written by Bahamian fashion icon Flo Miller is an exciting page turner with rave reviews. For the author, writing a book was a tremendous journey of discovery, introspection and delight.

"I wrote this book because I have met so many women like Sammie, I see her in myself. Sammie, came along at a time when women, especially women of color had to fight for everything they wanted. Getting an education was a big deal, women had to work twice as hard to go to school, get a high school diploma and for many, work jobs to pay for college," says Miller reflecting on her own journey to pursue her educational pursuits.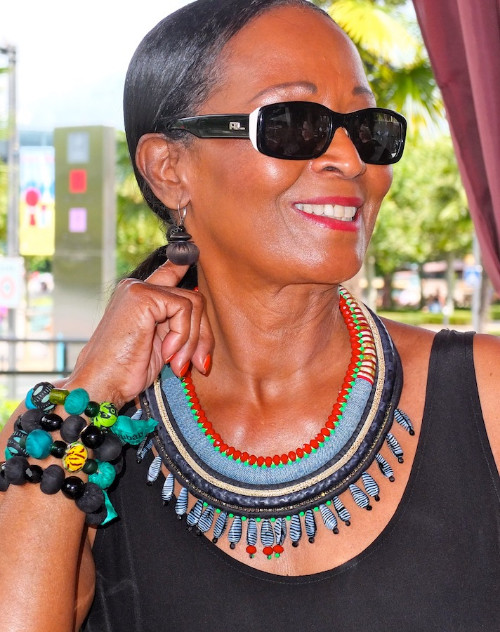 Born on Snow Hill, Long Island, Flo and her family transitioned to New Providence when she was a young girl. Growing up in Kemp Road, Flo and her seven siblings were close knit. With a keen sense of fashion inherited from her mother, as a teenager she saved funds and with big dreams moved to New York to purse studies in fashion at the Ophelia Devore Fashion and Charm School in courses on social etiquette, makeup application, photography and was certified as a yoga and fitness instructor. Upon her return to Nassau, she opened up the first finishing school, Upgrade Charm School. She then decided to pursue her fashion and modeling journey in Paris, France becoming one of the city's top black models, she was one of the first Bahamian women to grace the cover of an Italian fashion magazine.

"Return to Mango Hill is not an autobiography, it is a novel, a story about a young girl and her journey through life. What intrigued me while writing the book was how many women came from the same back ground like Sammie. These amazing women have one thing in common, they got knocked down but they got back up. They didn't give up and become successful in their own right," explains Miller.

For the past three decades, Flo has remained in France as fashion consultant and current proprietor of Accessorizeit, an exquisite international cultural jewelry enterprise. She frequents home often for months at a time to soak in the sun, sand and sea and visit her beloved family and friends. She has long traded in the glitz and glamour of the runway and nightlife for a nice glass of wine and laptop to pen a novel from her heart. "Return to Mango Hill is a rich story of trials, hope and triumph," explains Miller. Telling Sammie's story has empowered me to dream new dreams."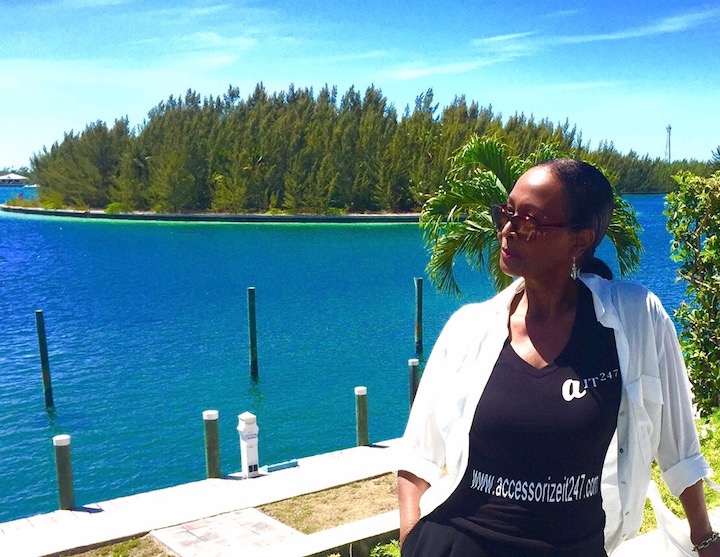 Return to Mango Hill is now sale on Amazon.com and will be available at local bookstores.

"For women, out there I would say let nothing stop you from pursuing your dreams. I truly hope the life of Sammie from Mango Hill will spark something in each reader. No matter their age or past, I want them see life's amazing opportunities which exist when one is willing to climb the hill, take the risk and leap into the sea."

For more information, visit returntomangohill.com and learn about her special Mother's Day promotion.




© Copyright 2019 by thebahamasweekly.com -