From:TheBahamasWeekly.com


Bahamas Chamber of Commerce
VAT and Tax Reform Day at BICA's Accountants Week
By thebahamaschamber.com
Nov 7, 2013 - 10:00:46 AM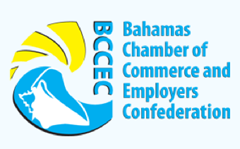 From November 11-14, The Bahamas Institute of Chartered Accountants will be hosting its annual Accountants Week under the theme 'Broadening Our Expertise To Support The Changing Economic Environment.'

This year the Bahamas Institute of Chartered Accountants has partnered with the Ministry of Finance to host a full day of conferences dedicated to education on Value Added Tax (VAT) and Tax Reform, on November 11 at the Sheraton Nassau Beach Resort and Casino. The Ministry of Finance has provided a line-up of 13 speakers who will be addressing topics from 'VAT – Registration & De-registration' to 'VAT – Customs Transitional Arrangements for Implementation Date'.

The Minister of State for Finance, the Honorable Michael Halkitis, will be starting the day presenting on the topic 'Why Tax Reform is Necessary' followed by John Rolle, Financial Secretary (MOF) presenting on 'VAT – the Centerpiece of Tax Reform'. Chamber representatives will also participate in a panel discussion regarding VAT on the second day of Accountants Week activities.

Annually, the conference is attended by more than 500 hundred accountants and finance professionals offering a wide range of education on relevant topics and expert speakers.

Day 1: Preparing for VAT Implementation - Presenting All the Factors (lunch included) *
Day 2: Building On Our Foundations in Accounting and Financial Services (lunch included) *
Day 3: Maintaining Our Technical Competency (lunch included) *
Day 4: "Cutting Edge" Tools, Energy Reform, Ethics and Certification Fundamentals (lunch included) **

Costs: * DAILY RATE: $200 BICA Members; $250 Non-BICA Members; CPE Hours: 7 (per day)
** $100 BICA Members; $125 Non-BICA Members; CPE Hours: 4

To register or for more information, please contact the Bahamas Institute of Chartered Accountants at 326-6619 or bicacpe@gmail.com.



© Copyright 2013 by thebahamasweekly.com -