From:TheBahamasWeekly.com


Focus on Fashion
Designer Call for Inaugural Eco Fashion Week Australia
By Robbin Whachell, The Bahamas Weekly News Team
May 31, 2017 - 5:10:30 PM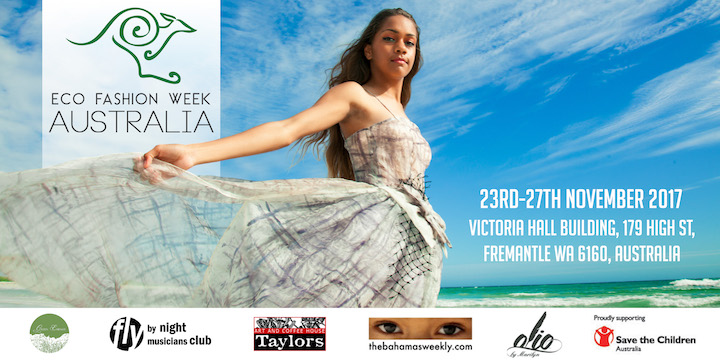 Shontaye Kickett of Xpressions Models is the face of the inaugural Eco Fashion Week Australia set for November 23 – 27, 2017 to be held in Fremantle, WA. (Photo: David Collins)


Fashion gets ethical Down Under...

The question, "What are you wearing?" is taking on a new meaning as we become more cognizant of fabrics, how our clothing was made, and where our clothing ends up after we've worn it - most often, only once. With fashion as the world's largest polluter, not to mention one of the least ethical trades, each of us should start thinking about what's in our closet, and how we can reduce and reuse.

Designers who have a passion for creating a world where garments have a clean and positive story to tell are set to converge Down Under from November 23 - 27, 2017 for the inaugural Eco Fashion Week Australia (EFWA). The week-long event will take place in Western Australia and will feature designers who practise sustainable, ethical production, either by recycling or upcycling, or use organic and natural materials which do not leave a carbon footprint.

Founded by Perth-based Australian eco fashion designer and visual artist Zuhal Kuvan-Mills of Green Embassy, Zuhal has taken her passion for slow fashion to a new level with the creation of this first of its kind fashion event for the region. After traveling the globe and showcasing her own lines in locations as far away at Canada, Kuvan-Mills is setting her sights on promoting and showcasing Australian and international sustainable artists and designers in her beloved homeland.

EFWA 2017 will be held at Victoria Hall in the historic port city of Fremantle which is part of the Perth metropolitan area, and is known for its maritime history, Victorian architecture and remnants from Australia's days as a British penal colony. The festival will be packed with national and international designer runway shows, design and textile art exhibitions, pop up shops, workshops, and seminars to promote sustainability. It will also include the Anita Moon Awards of Excellence, and the ''Style it Green'' challenge.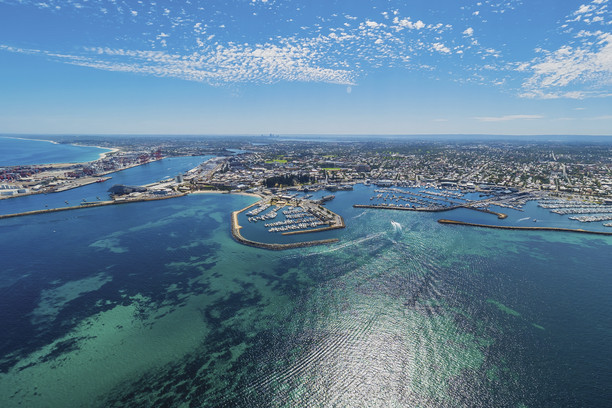 This very first eco designer runway for Western Australia will also present student designer shows and awards, collaborating with universities, TAFE (Australia's largest vocational education and training provider) and design schools addressing sustainability wholeheartedly.

Eco Fashion Week Australia will bring together the world's top ethical designers, artists, community, local and international media, businesses and educational programs, as well as local Governments to raise awareness for environmentally conscious fashion.

"The goal is to ignite and inspire attendees to change their perspective on fashion and take a good look at who makes their clothing, and how it is manufactured," said Zuhal-Mills. The event will connect minds, nations, and designers to move toward slow fashion, which is ethical and ecologically sustaining for our planet.

Rallying against the notion that eco fashion is all hemp and granola, EFWA will present only the most creative, artistic and beautiful sustainable fashion, as Kuvan-Mills seeks to prove that eco fashion can be just as stylish as its fast fashion counterpart, while remaining socially and environmentally responsible.

The call is out for fashion designers to take part in this historic event. EFWA is seeking designers who create with organic, recycled or upcycled fabrics, or use or create traditional hand-crafted textiles; use environmentally friendly fabrics (organic cotton, wool, alpaca, hemp, bamboo, silk ); show evidence of zero waste in their collection; use locally produced products. Strictly NO fur, and NO animal parts.

Eco Fashion Week Australia is proudly supported by Green Embassy, Fly by Night Musicians Club, Taylors Art and Coffee House, TheBahamasWeekly.com, Eluxe Magazine, Peppermint Magazine, Olio by Marilyn, Style Drama, Vivify Textiles, Dowerin GWN Machinery Field Days and Loig's Music Lab.

For more information, or for designer registration go to: http://www.ecofashionweekaustralia.com/




© Copyright 2017 by thebahamasweekly.com -