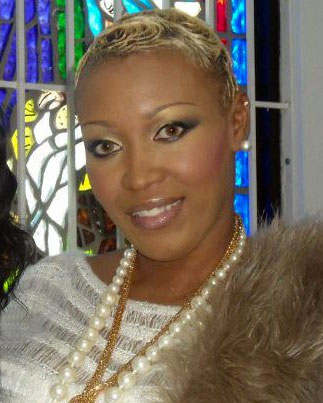 Bahamian designer extraordinaire, Javotte Bethel


Nassau, Bahamas - This year's national costume worn by Miss Universe Grand Bahama wowed the nation as Tomii Culmer paraded in the 'Sea Goddess' outfit created by Nassau designer, Javotte Bethel. The intricate back piece shaped like a half clam shell was covered in treasures from the sea, along with a sheer fitted bodice with jewels in all the right places looked magical on this year's winner.


Now that Tomii won the title Miss Universe Bahamas, this fabulously piece will be seen before a global audience at the next Miss Universe! "Tomii and I have known each other for a while and certainly she's aware that Javotte House of Couture produces unique designs. She engaged me after her entry in the Miss Universe hoping for a design that might increase her chances of the win," said Bethel. "She said she was open to my creativity and would fully support my concept."

"I started this project with the expectation that this costume would be seen worldwide, I wanted it to highlight the Bahamas' most admirable amenities - its water and life thereunder ," said Bethel. " The aquatic theme was the obvious move, and this concept had tons of creative potential allowing us to use a wide range of sea-life trinkets. With all the press coverage around the preservation of Bahamas' reef systems recently, we thought that connection would also work in our favour."

Javotte Bethel the owner and operator of Javotte's House of Couture, has been gainfully employed in the fashion industry for about 20 years and began designing at the age of 12, later making her own prom dress. After high school she studied at the International Fine Arts school of Miami where she obtained an associates degree in Fashion and Graphic Design.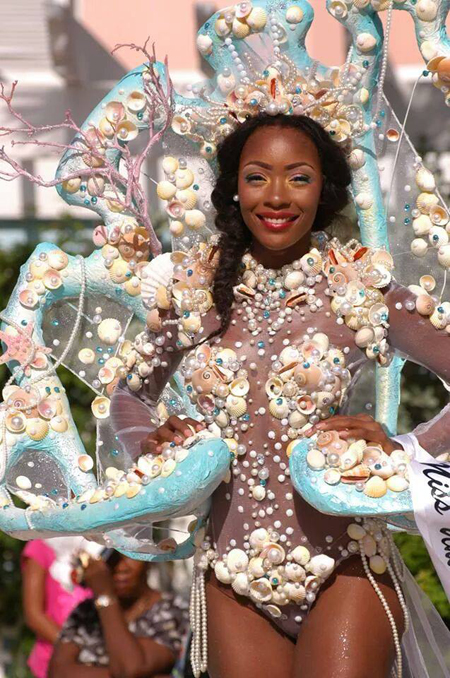 Tomii Culmer, 2014 Miss Universe Bahamas in "Sea Goddess" by Javotte Bethel


Miss Universe Bahamas 2014 was not her first pageant either, as she's had five designs grace the international stage. She also assists in the junior pageants and specializes in designs from hat making to wedding or prom dress making. She's had the privilege of designing dresses for the Prime Minister's wife, Mrs. Bernadette Christie. We also need to mention that this year's Miss Universe Bahamas' gown was also designed by Bethel and won in that category.

"I feel again honoured to represent the country, and the Miss Bahamas Organization continues to extend an opportunity for me to showcase and compete internationally through fashion and costume design, which definitely keeps me motivated," said Bethel.

The 'Sea Goddess' piece required a team of three and took one week to complete. The costume has a metallic base with a Styrofoam cover as to not hinder her movement. Bethel describes her creation, "The coral in the clam shape was sprayed with our aquatic theme colours and adorned with sheer fabric. We then individually placed pearls, diamonds, shells, and stones over the entire piece. The bodysuit needed to continue in this same theme and so we completed it with the same seashell finish." The costume is valued around $4,000.

With Miss Universe Bahamas behind her, Bethel eagerly awaits the international Miss Universe pageant, but remains busy as ever in her business. This November she will play host to a large fashion show to be held at the Atlantis, celebrating 'The Legacy of Bahamian Women." Stay tuned for more details coming soon!



Javotte Bethel's House of Couture on Facebook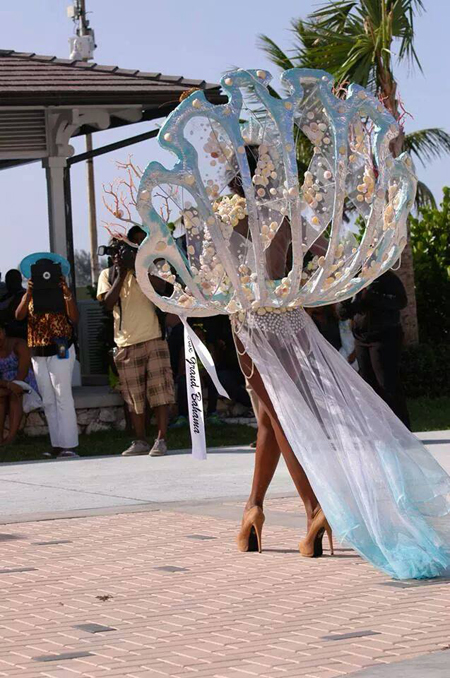 Tomii Culmer, 2014 Miss Universe Bahamas in "Sea Goddess"by Javotte Bethel