From:TheBahamasWeekly.com


Focus on Fashion
Vancouver Fashion Week FW15 to open on March 16th
By Robbin Whachell, The Bahamas Weekly News Team
Feb 23, 2015 - 7:19:47 PM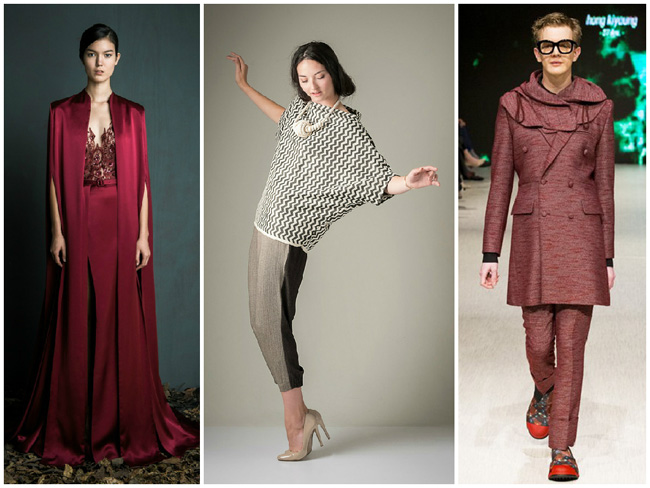 Returning to VFW: Designs from left to right: Noe Bernacelli (Peru), Connally McDougall (Canada), and Hong Kiyoung (China).


CANADA - Vancouver Fashion Week will be returning for its 25"' consecutive season next month from Monday, 16th to Sunday, 22nd of March returning to its downtown venue at Queen Elizabeth Plaza. The seven day event will launch Fall/Winter 2015 collections from designers from across the globe and will feature Canada's most exciting talent.

The Opening Gala, on Monday 16"' March, will kick-start the week of nightly runway shows presenting over 30 designers from all over the world.

Vancouver Fashion Week founder Jamal Abdourahman is thrilled with the breadth of creative expression promised from new and returning designers.


"We are looking forward to sharing amazing talent this season. We love to celebrate the diversity of the fashion culture, and Vancouver provides the perfect platform to support emerging talent," said Abdourahman.


Among the top returning designers is Noe Bernacelli of Peru, whose international style and exquisite designs have been greatly received by Vancouver audiences. He will be joined by Shravan Kumar of India who wowed the VFW crowd last season.


Also returning is Hong Kong designer Hong Kiyoung, who is widely recognized for his luxury streetwear, experimenting with silhouettes and colourful prints.

Every season, Vancouver Fashion Week continues to push its boundaries. This Fall/Winter 2015 installment welcomes Chinese designer ILOVECHOC who mixes cartoon designs with luxury fabrics. Also appearing will be Korean company JUKOjulie which has been greatly welcomed into the New York fashion scene; and designer Paloma Sanchez, recognized among the top 30 jewelry designers in the world ('Unique Book; The Best Jewelry Designers').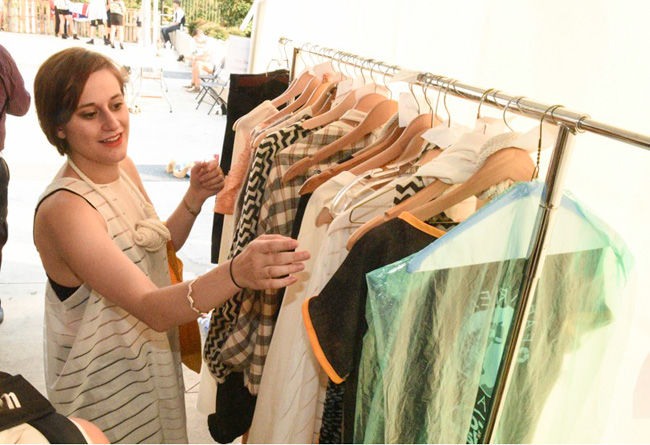 Canadian Connally McDougall will be opening VFW FW15 and part proceeds of her collection are going to the Vancouver Island Health Eating Disorder Center, in dedication to her sister. (Photo: VFW)


VFW continues to support the city's homegrown talent with the return of local designers Connally McDougall, Grandi's Atelier and Sara Armstrong.


Connally McDougall will be closing the runway on opening night, and has become a local favourite. "I am over the moon to be back," said the young designer who is based out of Vancouver, Canada and the UK. "This is not only my largest and most ambitious collection, it's my first season showing both mens' and womens' wear. It is also my most emotionally charged collection, and I am dedicating it to my younger sister, Morrigan." 15% of her proceeds will go to Vancouver Island Health Eating Disorders Centre. Check out her last runway show at VFW featured on Vogue.uk. As one fan commented on her line, "Real clothes, for real women."

Confirmed designers thus far are: Alex S. Yu; Aniimiism; Artees Wear; Atsushi Nakashima; Blushing Designs; Connally McDougall; Dervish Dubai; Fesvedy; Grandi's Atelier; Hans Gallo Pohl; Haveney; Hong Kiyoung; ILOVECHOC; JFG Designs; JY Kim; Kate Miles; Laurence Pirnay; LaSalle College; Nadia + Zehra; Narumi; Nasty Habit; Noe Bernacelli; NIGHT X DAY; Ophelia Song; Paloma Sanchez; Paola Gamero; Rosey Couture; Sara Armstrong; Sofia Clothing; Sunny's Bridal Gallery; Teresa Farese; Theresa Chen; and YKS by YongKyunShin.


Anyone can attend Vancouver Fashion Week and tickets are available from their website: You can keep up to date on their Facebook and Twitter feeds.

Vancouver Fashion Week was established in 2001 by Jamal Abdourahman. Sponsors for FW 15 thus far include: Tentnology, LaSalle College, Loig's Music Lab, Universe and Skye My Berry Pie.

Anyone can attend Vancouver Fashion Week and tickets are available from their website. If you are unable to attend, you can always catch the shows via Livestream. Keep up to date on VFW Facebook and Twitter feeds.









© Copyright 2015 by thebahamasweekly.com -