From:TheBahamasWeekly.com


Sip Sip History - Bahamas Historical Society
Bahamas Historical Society to hold AGM on April 27th
Apr 11, 2017 - 3:32:50 PM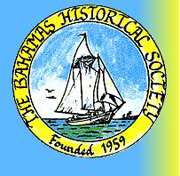 The Bahamas Historical Society invites its members and interested persons to attend their ANNUAL GENERAL MEETING (AGM) on Thursday, 27th APRIL, 2017, at 6:00pm.

Held at the Bahamas Historical Society headquarters on the Corner of Shirley Street and Elizabeth Avenue, Nassau, Bahamas.

Election of officers for 2017/2018 will take place and the President'sReport and Committee Reports for 2016/2017 will be given.Please E-mail nominations for Bahamas Historical Society posts to The Society by Friday, April 21, 2017, by 4:00 p.m.
All nominees must be members in good financial standing.All voting members must be in good financial standing.Parking is kindly allowed on 27/4/17 by the CIBC First Caribbean Bank on Shirley Street, Nassau, Bahamas. Enter car park on Shirley Street.

The Bahamas Historical Society (BHS) is a non-profit organization dedicated to stimulating interest in Bahamian History and to the collection and preservation of material relating thereto. Its Headquarters, the former IODE Hall, was a gift from the Imperial Order of the Daughters of the Empire (IODE). BHS is on Shirley Street and Elizabeth Avenue in Nassau. (242) 322-4231 weekdays 10:30a.m. to 3:30p.m. Parking for evening events only kindly allowed by CIBC Shirley Street www.bahamashistoricalsociety. com


© Copyright 2017 by thebahamasweekly.com -