From:TheBahamasWeekly.com


Sip Sip History - Bahamas Historical Society
Bahamas Historical Society presents, "The Queen at 90" with Hugo Vickers
Dec 6, 2016 - 10:29:52 PM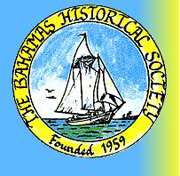 The Queen at 90 is a talk by Hugo Vickers which will encompass the life of the Queen, explaining how she comes to be there, her role in the constitution and the Commonwealth, and will examine the major issues of her reign of nearly 65 years. It promises to be rich in details and anecdotal by a respected royal historian, who has been fortunate to observe the Queen closely since he first met her as a teenager in 1968.

Date: Thursday, December 8th, 2016
Time: 6:00 p.m.
Place:Bahamas Historical Society, Shirley Street & Elizabeth, Nassau, Bahamas

Topic: The Queen at 90 is a talk by Hugo Vickers


For Information call (242) 322-4231 or 393-1696

All members, interested persons and the general public are invited to attend.
Parking kingly allowed at First Caribbean CIBC Parking Lot on Shirley Street.


The Bahamas Historical Society (BHS) is a non-profit organization dedicated to stimulating interest in Bahamian History and to the collection and preservation of material relating thereto. Its Headquarters, the former IODE Hall, was a gift from the Imperial Order of the Daughters of the Empire (IODE). BHS is on Shirley Street and Elizabeth Avenue in Nassau. (242) 322-4231 weekdays 10:30a.m. to 3:30p.m. Parking for evening events only kindly allowed by CIBC Shirley Street www.bahamashistoricalsociety. com


© Copyright 2016 by thebahamasweekly.com -