From:TheBahamasWeekly.com


Sip Sip History - Bahamas Historical Society
Bahamas Historical Society Burma Road Riots Free Lecture
By Bahamas Historical Society
Jun 1, 2015 - 11:25:03 AM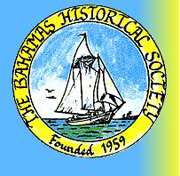 Nassau, Bahamas - The Bahamas Historical Society is hosting the 3rd Community Conversations for the year of the Critical Caribbean Symposium Series.

A round table discussion on The Burma Road Riots. Speakers include: Stephen Aranha, Keisha Ellis, Wesley Campbell with moderator Ean Maura. Speakers will discuss:

1. The historical importance of the Burma Road Riots,

2. Its significance to our past and present political process,

3. Bahamians' current attitudes towards the ideas of riots/revolution,

4. Bahamians' connections to resistance movements throughout the diaspora.

Date: Monday, 1st June, 2015

Time: 7:00p.m.

Place: The Bahamas Historical Society

# 28 Shirley Street & Elizabeth Avenue

Nassau, Bahamas Tel (242) 322-4231

Parking graciously allowed by The CIBC First Caribbean Bank, Shirley Street. Entrance on Shirley Street side.



The Bahamas Historical Society (BHS) is a non-profit organization dedicated to stimulating interest in Bahamian History and to the collection and preservation of material relating thereto. Its Headquarters, the former IODE Hall, was a gift from the Imperial Order of the Daughters of the Empire (IODE). BHS is on Shirley Street and Elizabeth Avenue in Nassau. www.bahamashistoricalsociety. com


© Copyright 2015 by thebahamasweekly.com -