From:TheBahamasWeekly.com


Sip Sip History - Bahamas Historical Society
Next BHS Talk on Herbal Medicine and Home Remedies
Mar 4, 2016 - 9:14:50 PM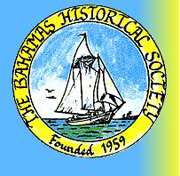 Nassau, Bahamas - On Thursday 31st March at 6pm the Bahamas Historical Society presents Dr Portia Jordan who will talk about Herbal Medicine and Home Remedies.

Dr. Jordan is the recipient of a Bachelor of Science degree in Education, a Master in Education Administration, a Master of Science in International Development Education, a Ph.D. in Bilingual Multicultural Education and a Post-Doctoral Fulbright Scholar Award in Educational Research.

She has written numerous scholarly articles as well as authored five books including: The Crack of Dawn, (a romance novel), Nature's Remedies, Herbal Medicine and Home Remedies, Mr. Manners Returns to the Caribbean and Mind Games: A Biblical, Scientific and Personal Perspective.



The Bahamas Historical Society (BHS) is a non-profit organization dedicated to stimulating interest in Bahamian History and to the collection and preservation of material relating thereto. Its Headquarters, the former IODE Hall, was a gift from the Imperial Order of the Daughters of the Empire (IODE). BHS is on Shirley Street and Elizabeth Avenue in Nassau. (242) 322-4231 weekdays 10:30a.m. to 3:30p.m. Parking for evening events only kindly allowed by CIBC Shirley Street www.bahamashistoricalsociety. com


© Copyright 2016 by thebahamasweekly.com -