From:TheBahamasWeekly.com


Sip Sip History - Bahamas Historical Society
Support the Bahamas Historical Society: Fundraising Luncheon, May 19
May 4, 2016 - 11:51:51 AM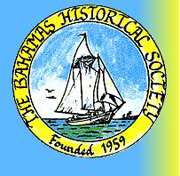 The Bahamas Historical Society, a non-profit Bahamian association founded in 1959 to perpetuate Bahamian history, will hold its Annual Fundraising Luncheon on Thursday, May 19, 2016, at 12:30p.m. for 1:00p.m., at the world famous Nassau Yacht Club, East Bay Street, Nassau, Bahamas.

The public is invited to support this worthy cause to raise much needed funds for the ongoing work and upkeep of The Bahamas Historical Society, its Museum and public outreaches. Donations are also appreciated. Checks should be made payable to the Bahamas Historical Society.

Ticket donation is $70 per person. Please assist us by purchasing individual tickets or reserving a table for ten (10) friends. Great food, wonderful camaraderie, door prizes and in-house raffle prizes will be guaranteed.

For tickets and further details, telephone the Society at 242-322-4231 between 10a.m. and 3:45p.m. weekdays, or393-1696 or 424-3107 anytime.

Please also join the Society on Thursday, May 26th, 2016, at 6:00 p.m. for a free public lecture on "The History of The Bahamas in the United Nations."

Presenter: Dr. Davidson Hepburn.

Place:The Bahamas Historical Society, corner of Shirley Street and Elizabeth Avenue, Nassau.


The Bahamas Historical Society (BHS) is a non-profit organization dedicated to stimulating interest in Bahamian History and to the collection and preservation of material relating thereto. Its Headquarters, the former IODE Hall, was a gift from the Imperial Order of the Daughters of the Empire (IODE). BHS is on Shirley Street and Elizabeth Avenue in Nassau. (242) 322-4231 weekdays 10:30a.m. to 3:30p.m. Parking for evening events only kindly allowed by CIBC Shirley Street www.bahamashistoricalsociety. com


© Copyright 2016 by thebahamasweekly.com -