From:TheBahamasWeekly.com


Bahamas International Film Festival
(PHOTOS) BIFF closes with Precious and Kravitz and top awards
By The Bahamas Weekly News Team
Dec 19, 2009 - 1:14:25 AM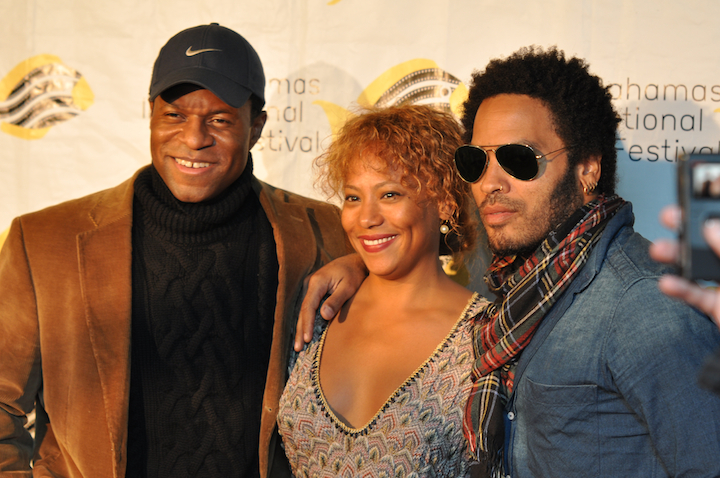 Nassau, Bahamas - After a stellar week of events, tributes, panels, and over 60 films from 20 countries, The Bahamas Film Festival came to a close last night with a screening of the Golden Globe nominated film,

Precious

directed by Lee Daniels.

Film buffs took part in a red carpet arrival at Galleria Cinemas, a screening, and a Question and Answer session with moderator,

Jason

Guerrasio of Filmmaker Magazine, Lenny Kravitz and Geoffrey Fletcher.

Lee Daniels, a supporter of BIFF was expected to attend, but was unable due to his recent demanding schedule with all the positive attention the film is getting; and so screenwriter, Geoffrey Fletcher flew in from New York to represent the film.

Bahamas' own Lenny Kravitz, who had his first acting role in the film came in from Eleuthera where he's been working on his next CD,

Negrophilia

and gave the audience and fans much of his time with photos and questions.


Permanent secretary for

the Bahamas Ministry

of

Tourism

& Aviation, Hyacinth

Prat

t welcomed the audience.

Vernice Walkine

, Director General Ministry of Tourism; Bahamas Film Commissioner, Craig Woods; tributee Gavin McKinney, sponsors, filmmakers, and supporters were on hand to hear Leslie Vanderpool, Founder and Executive Director of BIFF give thanks to those that supported this year's festival.

Vanderpool also announced the festival winner for Best Narrative, which went to the film,

Skin

, directed by Anthony Fabian, and written by Jessica Keyt; and the Best Documentary award went to the film, Sweet Crude, directed, written and produced by Sandy Cioffi.

The movie is a powerful dramatic and emotional experience. During the Question and Answer session an audience member stood and gave an emotional outpouring of how the film affected her. She said she felt a silent scream while she was watching it and thanked the writer for bringing awareness to subject of abuse. She admitted that she herself was victim of abuse and the film made her feel 'not alone'.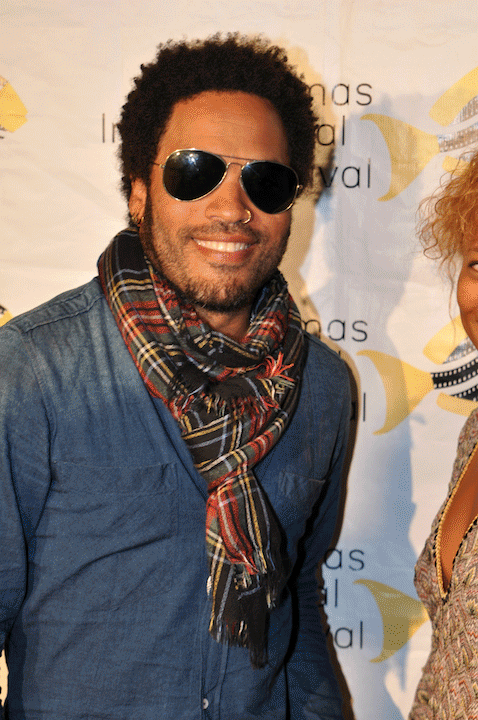 Precious is the winner of three awards at the 2009 Sundance Film Festival, including the Grand Jury Prize and Audience Award in the U.S. Dramatic Competition. It is based on the novel "Push" by Sapphire is a vibrant, honest and resoundingly hopeful film about the human capacity to grow and overcome.

The film is set in Harlem in 1987, it is the story of Claireece "Precious" Jones (Gabourey Sidibe), a sixteen-year-old African-American girl born into a life no one would want. She's pregnant for the second time by her absent father; at home, she must wait hand and foot on her mother (Mo'Nique), a poisonously angry woman who abuses her emotionally and physically. School is a place of chaos, and Precious has reached the ninth grade with good marks and an awful secret: she can neither read nor write. Precious may sometimes be down, but she is never out. Beneath her impassive expression is a watchful, curious young woman with an inchoate but unshakeable sense that other possibilities exist for her.

Threatened with expulsion, Precious is offered the chance to transfer to an alternative school, Each One/Teach One. Precious doesn't know the meaning of "alternative," but her instincts tell her this is the chance she has been waiting for. In the literacy workshop taught by the patient yet firm Ms. Rain (Paula Patton), Precious begins a journey that will leads her from darkness, pain and powerlessness to light, love and self determination.



The

B

ahamas International Film Festival

(BIFF) is a nonprofit organization committed to providing the local community and international festival-goers with a diverse presentation

of

films from the Bahamas and around the world. In addition to showcasing films that might not otherwise be released theatrically, BIFF provides unique cultural experiences, educational programs, and forums for exploring the past, present and future

of

cinema. BIFF aims to raise the level

of

filmmaking, participation and education throughout the Bahamas and the world.
www.bintlfilmfest.com
Stay tuned for our upcoming

video coverage

of the event by The Bahamas Weekly.
Interviews with Lenny Kravitz,
Jason

Guerrasio of Filmmaker Magazine, and screenwriter Geoffrey Fletcher.
Travel for The Bahamas Weekly News Team provided by SkyBahamas Airlines



© Copyright 2009 by thebahamasweekly.com -