From:TheBahamasWeekly.com


Bahamas Wedding Planner - Glenn Ferguson
1800 Experienced the Bahamas Wedding & Honeymoon at The Wedding Show 2011
By Glenn S. Ferguson
Jan 20, 2011 - 6:59:09 PM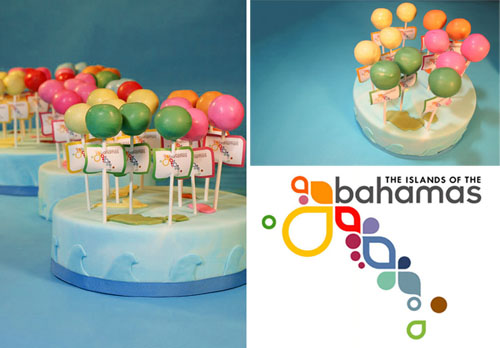 Bahamas Island Cake Pops by Lottie & Lil Sweet Shoppe



An estimated 1800 brides and grooms to be, experienced what the Bahamas has to offer in wedding and Honeymoon packages during The Wedding Show 2011 at the Carlu in downtown Toronto held the weekend of January 14-16, 2011. That's according to Vinnicia Strachan, Manager of Romance Travel at The Bahamas Tourist Office in Canada.

While commenting on the event Mrs. Strachan said that "this is an upscale event, and only selected exhibitors were invited to participate. The Wedding Show is always an exciting event, and participants, like The Bahamas Tourist Office are excited to be a part of this exclusive bridal show. The exhibitors brought their 'A' game to this year's show; decorating their booth space with crystal beads, ice sculptures and sparkling textured fabric."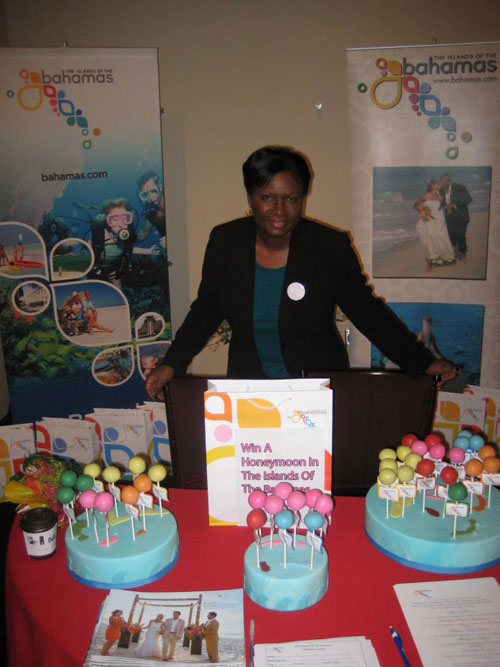 Vinnicia Strachan, Manager of Romance Travel at The Bahamas Tourist Office, Canada at The Wedding Show 2011




She went on to say that "approximately 3,000 consumers attended the show over the three day period and I would say that about 60 percent of those in attendance stopped by The Bahamas booth for information and to chat about everything from hotel accommodations to the wedding ceremony."

The Bahamas Tourist Office in Canada, participates in three major bridal shows annually attracting more than 10,000 persons per event. And according to Strachan "they give The Bahamas the opportunity to showcase their romantic product to a larger audience."

And for those bridal shows that the Bahamas sponsors, one of the main benefits being that the Bahamas have the opportunity to be apart of the fashion show's commentary. An opportunity that is used to present facts about Bahamas wedding and honeymoon to a captured audience.

Strachan feel that "it's important for The Bahamas to participate in bridal shows, because our presence provides visibility and top of mind awareness. Instantly, The Bahamas becomes a contender to host a wedding, honeymoon, etc. It also gives us the opportunity to speak face-to-face to couples about our romantic product, and the ease of getting married on any of our islands." 


While the office is not sure of the numbers of booking that will results from their participation in The Wedding Show 2011 one thing is certain according to Strachan "We (BTO Canada) make enough noise in the Canadian market to get consumers talking about various vacation options including destination weddings and honeymoons."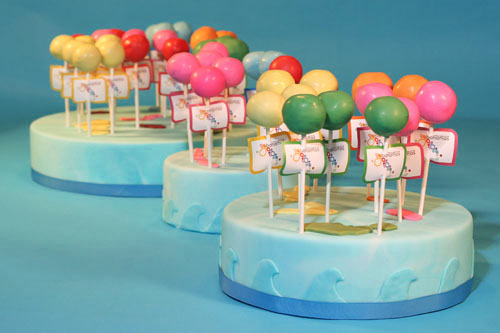 Bahamas Island Cake Pops by Lottie & Lil Sweet Shoppe




And the special treat for those attending Bahamas Islands Cake Pops inspired by Jennifer Borgh (a Toronto based Canadian event planner and Bahamas Destination Wedding Specialist) and created by Lottie & Lil Sweet Shoppe.

Glenn S. Ferguson is the resident Bahamas Wedding Officiant and Wedding consultant at Bahamas Destination Wedding a company in the Bahamas that provides wedding in the Bahamas services.



© Copyright 2011 by thebahamasweekly.com -