From:TheBahamasWeekly.com


Bahamian Politics
DNA Leader on resignation of T. Brent Symonette
By Arinthia S. Komolafe, Leader Democratic National Alliance
Jul 16, 2019 - 4:36:27 PM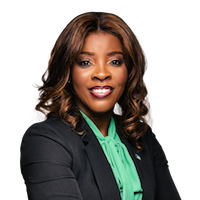 Press Statement

by

Arinthia S. Komolafe, DNA Leader

Democratic National Alliance Press Conference

Town Centre Mall

Today, for and on behalf of the Bahamian people, the DNA launches its 10 days of Activism demanding transparent, accountable and anti-corrupt governance.

We have assembled here today before this landmark building, the Town Centre Mall, a symbolic landmark of corruption, cronyism, nepotism and conflicts of interest.

Bahamians, we have stepped to an all-time low. Our Government has no shame. Our leaders have no shame. They are an embarrassment to the existence of this great Commonwealth of The Bahamas. They are corrupt, connivers, greedy and like I said before, they have NO SHAME.

Bahamians, for 46 years since the dawn of Independence, we have been voting for the Orange Party. Yes, you heard me correctly, the Orange Party. In 1972, 1977, 1982, 1987, 2002 and 2012 you voted overwhelmingly for the Yellow Party, The Progressive Liberal Party, The PLP. In 1992, 1997, 2007 and 2017 you voted overwhelmingly for the Red Party, The Free National Movement, The FNM. Today my fellow Bahamians, they are one and the same, two sides of the same coin. We all know that Red + Yellow = Orange. Hence today we have the Orange Party.

They say that in The Bahamas, there exist a two-party system. We accept, only on the basis that the two Parties are the Orange Party (I.e. The PLP & FNM) and the Green Party (The DNA). We are calling upon you our fellow Bahamians to reject the Orange Party. The Orange Party is the poster child of:


Corruption
Cronyism
Nepotism
Greed
Non-accountability
Oppression
Depression
Lack of vision
Incompetence and the list are too long to continue, we'll be here all day.
The recent resignation from the Minnis Cabinet by Theodore Brent Symonette, highlights the scandal surrounding the Post Office deal. It wreaks of Conflict of Interest, self-dealing and corruption.

Mr. Symonette openly admitted that the PM called him and informed him that he would be awarded the contract for the post office. He was so surprised that he pulled off this great feat in spite of the obvious conflict of interest that he could not contain his excitement.

In a tribune report dated 17 October 2018 by Ricardo Wells, Mr. Symonette was questioned regarding the resolution to move the Post Office to the Town Centre Mall for which both he and his wife own shares, Symonette is reported as saying, I know nothing about it, I'm in Miami. The report indicates that Symonette said that he knew nothing of the rental as he is in Miami.

'I'm not sure because I've been out of town, I'm at a Conference in Miami".

He also said, 'I wouldn't have been part of any Cabinet discussions on that'. When one considers Mr. Symonette's statements on the 17th October 2018 in light of his comments on the Shenique Miller show of the 2nd July 2019, Bahamians are left to believe that both Mr. Symonette and Prime Minister Minnis are being dishonest with the Bahamian people.

Why did PM Minnis contact Symonette on the matter? Is the Prime Minister responsible for the Post Office or is he the head of Procurement for the Government? The answer is no, because this Prime Minister is the first PM to go without portfolio. Is the Prime Minister unaware of the fact that he ought not interfere with the portfolio of another Cabinet Minister?

Why did Mr. Symonette whether knowingly or unknowingly breach cabinet protocol? Although Mr. Symonette was no longer a Cabinet Minister at the time of his comments on the Shenique Miller show, his Oath to secrecy concerning Cabinet discussions still stand post his resignation.

The PM has yet to address whether Mr. Symonette is telling the truth or whether he has Mr. Symonette is misleading the public regarding PM Minnis' involvement in the awarding of the contract. Where is the supposed Prime Minister of transparency and accountability? Why is he so quiet on this matter? The Bahamian people want an explanation from you Mr. Prime Minister. Bahamians are asking: Where is the Prime Minister?

Further, why was the discussion relative to pricing and square footage had between PM Minnis and Mr. Symonette? Why were these discussions not put forward in a Request For Proposal open to all Bahamians and considered by the Permanent Secretary in the Ministry of Transport and tabled in Cabinet by the Minister responsible for Transport?

We demand that members of the Official Opposition, backbenchers and other Members of Parliament left with any modicum of integrity put a motion for a vote of 'No Confidence' in this Government. We the DNA Party, the Green Party on behalf of the Bahamian people want on the record in the Hansard of The Bahamas Government that we are dissatisfied, disgusted and fed up with the national embarrassment under the poor stewardship of this FNM Government. The DNA submits that the entire Cabinet is complicit in cronyism, nepotism, blatant conflict of interest and corrupt practices.

Hence, we in the DNA demand that the Cabinet either disassociate itself from the chain of events as explained by Mr. Symonette and demonstrate to the Bahamian people that they are not a rubber stamp Cabinet and that there is integrity in the awarding of Government contracts. Otherwise, the DNA demands the immediate resignation of the Cabinet of The Bahamas for endorsing nepotism and corrupt practices by two Cabinet Ministers.

We implore the Opposition Leader; Mr. Davis to exercise his duty and act in the best interests of the Bahamian people. He should ignore his assumption that Members of Parliament on the governing side will not vote in the affirmative in a vote of no confidence. Mr. Davis ought to be reminded that he is the Leader of Her Majesty's Official Opposition. He is there to represent the interest of the people. If the DNA were in the House of Assembly, a vote of no-confidence would be a no-brainer after former Cabinet Minister Brent Symonette's revelation, whether we held a sizable opposition or not.

The truth of the matter is that the Bahamian people need to see the character of those who have put themselves forward to represent them. The DNA demands that a motion of no confidence be put forward at the next sitting of the House of Parliament.

The resolution should read that We the Bahamian people, the true inheritors of this Great Bahamaland, as enshrined in our national Constitution move that a vote of no Confidence in this Government should be passed due to the following non-exhaustive list:


The Oban Deal where the PM admitted to the fraudulent signing of a Heads of Agreement. The Bahamian people demand to know the true shareholders and special interests' groups attached to the Oban Deal. The Bahamian people demand to know why these special interests are eager to setup shop in this area located in East Grand Bahama;
We demand a vote of no confidence because two Cabinet Ministers, Ministers Dames and Sands were condemned by Chief Magistrate Ferguson-Pratt in a recent corruption case;
We the people have a vote of no confidence due to the lack of details surrounding the firing of BPL's Board and PM Minnis' lie that he would cause a probe to be done into the matter;
We the people want a vote of no confidence in this Government due the issues surrounding the Request for Proposals for power generation at BPL
We the people want a vote of no confidence in this Government concerns surrounding the Wartsila deal and the payment $95m of tax-payers funds
We the people want a vote of no confidence in this Government for the awarding of a PHA contract without Cabinet approval
We the people want a vote of no confidence in this Government for the unceremonious dismissal of the AMMC Chairman without explanation
We the people want a vote of no confidence in this Government for the mass firing of public servants based on political affiliation
We the people want a vote of no confidence in this Government for the ill-advised massive increase in VAT which put hardship on Bahamians
We the people want a vote of no confidence in this Government for the granting of tax breaks for the rich and Cabinet Ministers
We the people want a vote of no confidence in this Government for the multiple blacklisting of The Bahamas under their watch
We the people want a vote of no confidence in this Government for the unprecedented labor unrest on their watch and their disregard for Worker's rights in this country
We the people want a vote of no confidence in this Government for the Post Office Scandal
We the people want a vote of no confidence in this Government for the awarding of several multi-million-dollar contracts to Brent Symonette Companies & Associates
We the people want a vote of no confidence in this Government for the flawed process surrounding the cruise port deal
We the people want a vote of no confidence in this Government for presiding over massive layoffs in the private sector in Grand Bahama
We the people want a vote of no confidence in this Government for the increase in travel, food and drink budget while ordinary Bahamians struggle
A DNA Government will expose sweetheart deals awarded to special interests, order a Commission of Inquiry into the actions of both FNM & PLP administrations. Bahamians, these are serious times, the very fabric and future prosperity of our nation is at risk. We must stand for justice, righteousness and integrity in our Bahamaland.

Hence, we encourage all right-thinking Bahamians to join us in these next 10 days of activism to highlight the blatant corruption of our Government.

The time has come for change Bahamas. God bless you and God bless the Commonwealth of The Bahamas.




© Copyright 2019 by thebahamasweekly.com -