Last Updated:

May 3, 2018 - 1:02:35 PM
---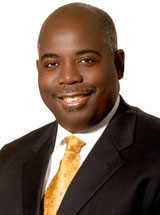 Nassau - PLP Leader Philip 'Brave' Davis criticized what he views as the 'last minute' action of Deputy Prime Minister Peter Turnquest to pay $400 million in bills last year, noting that it was really a move of political interference and manipulation.

In fact, Davis stated, a proper accounting and cash management system was left in place by the PLP in 2017 and that no quick action was necessary by the Ministry of Finance or the Public Treasury to have the bills paid last minute like the FNM did in June of last year. This, Davis advised, eventually confluenced a report by the Central Bank.

Davis, who was speaking to a gathering of PLPs at a Southwestern Region Meeting, said even though Turnquest told Parliament that he does not interfere with the operations of independent constitutions like the Central Bank, he was clearly being 'untrue' as he was the one who prompted the payment of $381 million in June 2017 to make a political point!

The party leader now wishes to know from the DPM if his administration, which claims it is transparent and conducts sound practices on fiscal affairs, will consider it prudent to continue this policy in June 2018.







© Copyright 2018 by thebahamasweekly.com

Top of Page