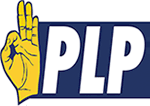 The Minister of Finance Peter Turnquest speaking in the House of Assembly this morning has misused quotes from both Michael Halikitis and James Smith, former Ministers of State for Finance about a supposed proposed 15 per cent Value Added Tax during the PLP's time in office.

It is clear when you look at the statements by both men that the Minister quoted, these were statements made at a time when the taxes were not settled law.

The 15 per cent was at a proposal stage and after consultations with the community at large. After the consultations, the rate was settled at 7.5 per cent. After

the rate was settled at 7.5 per cent, there was no further discussion or contemplation of any increase in the rate of VAT.



The question remains, however, not what the PLP would have done or did but what the Government now proposes to do which is to raise the tax to 12 per cent and this rate will damage our economy.