From:TheBahamasWeekly.com


Bahamian Politics
PLP Statement from The Office of the Opposition Spokesman on Immigration
Feb 11, 2018 - 3:09:19 PM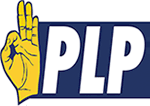 Statement from The Office of the Opposition Spokesman On Immigration
On The Rony Jean Case 11 February 2018:

The PLP is heartened by the fact that the Government refused to enter into a consent order with Attorney Fred Smith Q C in the matter of the case of Rony Jean. The case should be prosecuted to the Privy Council level. The founders of this country did not intend to give citizenship to those who came here or stayed here illegally. They are not entitled to any status and should be returned to their home countries. The Bahamas should not relent.

In the meantime, the PLP believes that it is important to amend the Immigration Act immediately to reverse the effect of the latest court ruling.

Secondly, the law on costs in the courts ought to be amended to prevent counsel in this case from collecting any costs in this or other similar matters. It is our view that cutting off the supply of money from the public treasury that flows from costs being awarded to this attorney will stop the flow of oxygen for this litigation.

It should be remembered that the Q C in this case encouraged litigants to sue the government in these matters with the expressed intention of bankrupting the Government of The Bahamas.



© Copyright 2018 by thebahamasweekly.com -