Last Updated:

Oct 7, 2017 - 11:25:22 PM
---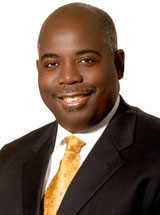 Remarks by PLP Leader Hon. Philip Brave Davis Q.C. as he lPrayer Breakfast launched his campaign for Leader of the PLP... Saturday 7th October 2017 Grand Hyatt • Baha Mar Convention Centre Davies Ballroom:

Good Morning!

"To everything there is a season, and a time to every purpose under the heaven."

Today, this is our season for renewal, a time to recommit to our core values while we reflect, rebuild, and renew the PLP.

And what better way to begin this season of renewal than in the wonderful company of good food and good people, surrounded by the love shared by our Christian brothers and sisters.

The Psalmist David in his 133rd Psalm opens with this praise: "Behold, how good and how pleasant it is for brethren to dwell together in unity!

[for] …"It is like the precious ointment upon the head, that ran down upon the beard, even Aaron's beard: that went down to the skirts of his garments;

What a joy it is to see you all here this early Sabbath morning.

Together, in this spirit of fellowship and praise, I want to begin by giving THANKS to our Good and Gracious God for the multiple blessings he has bestowed upon us.

Brothers and Sisters,

I have come this morning to seek your prayers as we journey together in service of our country. I ask your support as I once again choose the path leading me to be your servant so that I can help guide our nation away from the troubles that have come our way.

Our Party needs your prayerful support, and our nation needs the God of our fathers now more than ever before.

In the coming days, weeks and months, let us begin to ready ourselves for the journey ahead and get ready to rebuild and renew our great organization with compassion, common purpose and a renewed zeal to fight for the betterment of our brothers and sisters.

We in the PLP are the inheritors of a rich past, a progressive present and a glorious future.

Our dedication to better the lives of our people has always been the cornerstone of our vision, which is built on the foundations of firm Christian principles. And this is a path we as a nation must take in order to steer the next generation away from the carnage we see on our streets.

Brothers and Sisters,

I want to announce that I now offer myself to you for election as Leader of the great Progressive Liberal Party at our National Convention.

This step is strengthened by your kind and prayerful support that I feel gathered all around me here today.

I am already touched by your warm embrace and kind words of prayerful encouragement for my family and me. These tokens of love means so much to us. And therefore, on behalf of my wife Ann, my children and my wider family, I express my gratitude to you all. Thank you! Thank you! Thank you!

And so…., Let's Be Brave,

Let's stand strong!

Let us stand tall as we move into this new season of change.

PLP! PLP! PLP!

May God bless you all, and may He continue to bless the People of our great Commonwealth!

Good Morning!







© Copyright 2017 by thebahamasweekly.com

Top of Page