From:TheBahamasWeekly.com


Bahamian Politics
Senator Fred Mitchell on recent immigration decision in the courts
By Progressive Liberal Party
Jan 31, 2018 - 12:40:44 PM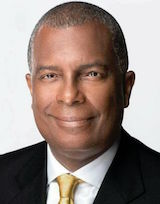 I have advised the Leader of the party that the sensible thing for the Government to do in these circumstances in my opinion is to appeal the recent decision all the way up to the Privy Council.

That policy court ought to be asked to determine the question as to whether in the circumstances the courts, even exercising purported constitutional remedies, are able to substitute their decision for that of the Immigration Department as opposed to remitting the matter to the executive, if the Supreme Court thought there was an abuse of the process.

The matter would then have to be remitted to the Department for reconsideration according to law. The current decision should be stayed pending appeal.






© Copyright 2018 by thebahamasweekly.com -