Last Updated:

Apr 16, 2018 - 5:19:44 AM
---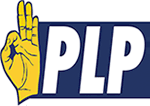 From The Office of Chairman of the Progressive Liberal Party Senator Fred Mitchell PLP Caretaker For the Fox Hill Constituency on Pre School Needed For Sandilands Primary School

The Ministry of Education must explain why it has not approved the generous offer of a private citizen to design and build a brand new administration building for the Sandilands Primary School in Fox Hill. That citizen had also agreed simultaneously to retrofit the existing administration building to accommodate a 40 child preschool.

I am forced to bring this to the attention of the Minister given a recent photograph published by him of children welcoming him to a preschool. The children of Fox Hill would love to have the opportunity to do so as well.

When we lost office, the plans were before the previous minister. I brought the fact of those plans before the present minister. Almost a year has gone by since the general election and not one nail has knocked.

I was also reminded by a recent Caribbean Development Bank (CDB) report in our discussions with them which indicated that only 34 per cent of the 3-4 year old birth cohort actually access pre school education. This is woefully in adequate. It has knock on effects throughout the system with only 45 per cent of the children passing the GLAT and thus 55 per cent were not qualified to enter high school for the reporting period, according to the CDB.

We also know that preschool is essential to get a jump on formal education. It makes a huge difference to the academic success rate in school. The catchment area has a demand higher than can be met. Thelma Gibson, the closest school, can only accommodate 40 preschool students per year. Fox Hill has the additional issue at Sandilands Primary School of nearly a third of the students coming into grade 1 being the children of immigrants without the language and basic social skills necessary to receive instructions in grade 1. So Grade 1 teachers have to do the work of preschool teachers, often delaying the scholastic progress of other students.

The need for the preschool is critical and since we have this generous offer outstanding, the Ministry must respond.








© Copyright 2018 by thebahamasweekly.com

Top of Page