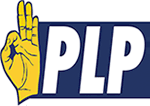 Statement From the Office of the National Chairman
Progress Liberal Party
On Job Losses and the Banking Sector.
Commenting on the continuing job losses and in particular the banking sector generally, PLP National Chairman Senator Fred Mitchell had this to say:
"It is always dreadful when men and women lose their jobs. It is an unfortunate pattern so far in this administration - job losses after job losses. The (FNM) administration thinks too often of stats and figures and not enough about people.
"No doubt the Government is bound to explain fully and frankly its strategy with regard to the Bank at a time of retrenchment in the availability of banking services in communities that are unbanked or under banked.
"The PLP is expecting to move shortly through its Council to provide some policy guidelines on these developments in the banking sector including issues such as Labour retrenchment, banking fees and the services that are no longer offered in far flung communities. Our concern is always the fate of our people."
END