Last Updated:

Feb 13, 2017 - 1:45:37 AM
---

Freeport, Grand Bahama Island - This is the sixth year since the restoration of the Garden that International Migratory Bird events have been celebrated by Garden of the Groves. This year's theme was "Why Birds matter" and Erika Gates, Co-ordinator of the events, explained that the message she and her team was getting across in all activities was that birds make life better in so many ways. She went on to say that "Birds are providers of invaluable ecosystem services, such as insect control, seed dispersal, pollination. Birdwatching and Bird Photography helps generate millions of dollars into international economies. Also, birds bring solace to our complicated world!"

For five consecutive Saturdays in November the annual Basic Birding Class was conducted. This year 13 novice birders were graduated having enjoyed classroom work, fieldtrips and becoming passionate about birds and their habitat. Upon completion of the course certificates were presented by representatives of the Bahamas Ministry of Tourism, sponsor of the class.


In addition to the regular curriculum of bird identification, habitat and use of binoculars and fieldguides, this year's program included familiarization and mandatory registration by each student with ebird, the largest citizen science data base in ornithology at Cornell University. By encouraging birders to submit their observations with ebird it will put Grand Bahama Island on the map for visiting birders who usually check the ebird database prior to selecting a birding destination.


Another part of International Migratory Bird events are fieldtrips for school classes of all ages. Mrs. Marilyn Laing co-ordinates and conducts the fieldtrips and students learn about the amazing journeys that birds undertake each year when they travel from their breeding grounds in the north via the Bahamas and Caribbean to their winter homes in the south. Upon completion of their fieldtrip students receive "Bird Buddy Bands" and educational bird coloring books as well as migratory bird posters for their classroom. Mrs. Laing expressed her appreciation to BirdsCaribbean (formerly SCSCB) who sponsored some of the materials. She states: " BirdsCaribbean is a wonderful organization that works with over 40 countries in the Caribbean and Bahamas to bring awareness to bird and habitat conservation and we are happy that they have partnered with us again this year!"



This year Garden of the Groves added a community project to its International Migratory Bird events. They assisted the West End Community Action Network, lead by Nakira Wilchcombe, and the West End Eco Fishing Camp Association, lead by Linda Barry-Cooper and Keith Cooper, to beautify their MiniParks along the western shoreline. Two interpretive bird signs were sponsored and installed by Garden of the Groves, one depicting the sea and shorebirds that may be seen along the waterfront and the second one is showing birds that have been observed in the forests and gardens around Westend. Erika shares: "I would like to encourage people to travel out to West End and see what the community has accomplished by taking the initiative to clean up their verges and roadsides. Through the vision of very special people like Nakira and the Coopers they created four little MiniParks with tables, benches and native vegetation. Here residents and visitors alike can sit and enjoy the beauty of the sea and mangrove growth with abundant birdlife. In addition they cleaned up the wetland at the West End welcome sign and created a wonderful environment for residents and visitors to enjoy!"

She continues that Grand Bahama Nature Tours has committed to add two additional signs to the West End Miniparks in 2015.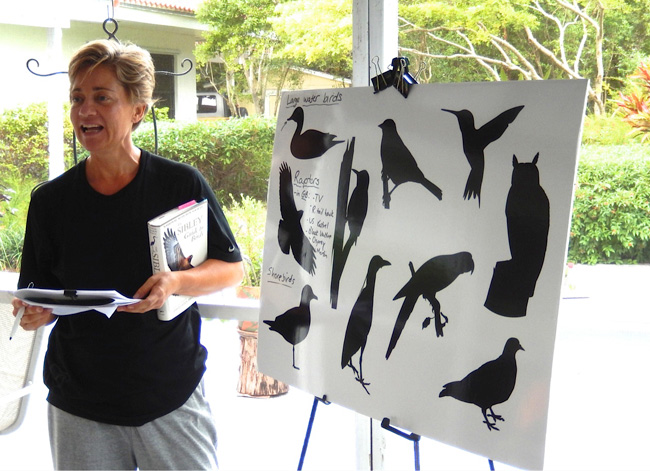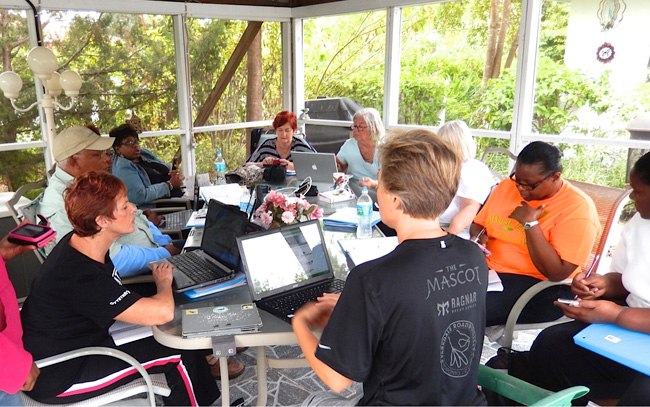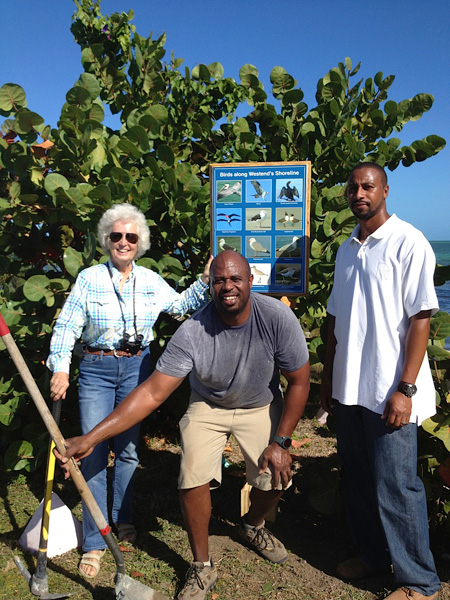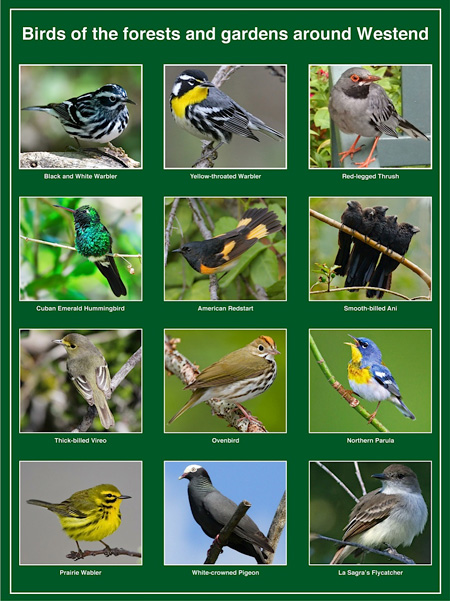 © Copyright 2014 by thebahamasweekly.com

Top of Page