From:TheBahamasWeekly.com


Bahamas Information Services Updates
Abaco Road Traffic Department on recent delays
Jun 16, 2017 - 2:25:50 PM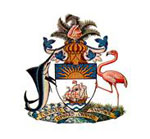 The Road Traffic Department wishes to apologize for recent delays in the registration of public service franchises in Abaco, Bahamas.
The Department has deployed additional staff to the Abaco office, who will work to resolve all issues in the shortest possible time.
The Department apologizes for any inconvenience caused.


© Copyright 2017 by thebahamasweekly.com -