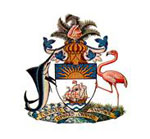 The Ministry of Financial Services, in conjunction with the Ministry of Finance and the Office of the Attorney General, is pleased to advise that The Bahamas is well advanced in the process of finalizing its compliance arrangements with the United States Foreign Accounts Tax Compliance Act (FATCA). The Ministry will continue to take all necessary measures to ensure that Bahamian entities are permitted to conduct business without impediments in global markets.
The Ministry anticipates that a Model 1 (non-reciprocal) Intergovernmental Agreement will be agreed with the United States well in advance of the April 2014 deadline for the first listing of participating foreign financial institutions (i.e. "the FFI list"). The Ministry has devoted considerable resources to ensuring that Bahamian financial sector participants and the Bahamian public are well educated about FATCA and will continue to do so.
The Ministry urges all financial institutions to carefully review the requirements of FATCA, including the due diligence procedures and requirements outlined in the FATCA Regulations and Annex 1 of the Inter-Governmental Agreement and to take the necessary measures to ensure that systems are in place internally to identify accounts held or controlled by United States persons.
The Ministry encourages all financial institutions to become familiar with the US FATCA registration system and requirements and highlights that the registration deadline for Model 1 Participating financial institutions is December 2014. Notwithstanding this date, by Bahamian statute and in conjunction with the regulators, compliance expectations will be established within the first half of 2014.
The Ministry will continue its outreach, education and consultation with industry as The Government of The Bahamas moves forward in this FATCA project and particularly as FATCA specific legislation and industry specific guidelines are released for public consultation.
We encourage all in the financial services industry to continue to become educated on the requirements of FATCA to ensure the readiness of their institutions.