From:TheBahamasWeekly.com


Bahamas Information Services Updates
Cabinet Office on Taranique Thurston
Aug 10, 2018 - 8:11:28 AM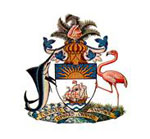 The Cabinet Office announces that contrary to the information in The Tribune of 10th August, 2018 under the caption "WE'LL PAY TARANIQUE'S BILLS", the Government of The Bahamas has made no such offer or promise. The Cabinet Office refutes these claims categorically.

The Ministry of Foreign Affairs is looking into the provision of a Certificate of Identity for Taranique Thurston in accordance with established policy.




© Copyright 2018 by thebahamasweekly.com -