From:TheBahamasWeekly.com


Bahamas Information Services Updates
Funeral for Phenton Neymour set for August 2
Jul 27, 2018 - 12:16:57 PM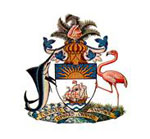 The Cabinet Office announced today that an Official Funeral will be held for the late Mr. Phenton Neymour, former Cabinet Minister and Parliamentarian, on Thursday, 2nd August, 2018 at 11:00 a.m. at Christ Church Cathedral, George Street. Interment will follow at Woodlawn Gardens Cemetery, Soldier Road.

Further, the body will lie-in-state in the foyer of the House of Assembly, Parliament Square, from 9:00 a. m. on Wednesday 1st August until the body departs for the church on Thursday, 2nd August, 2018.

Viewing of the body for the general public will be on Wednesday, 1st August, 2018 between the hours of 1:00p.m - 7:00 p. m.






© Copyright 2018 by thebahamasweekly.com -