Last Updated:

Sep 10, 2018 - 5:02:29 PM
---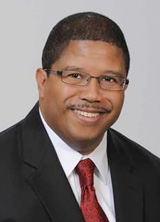 Welcome Remarks Deputy Prime Minister and Minister of Finance K. Peter Turnquest CARTAC Public Service Working Session Draft Public Financial Management Bill
September 10, 2018:

Good morning Ladies and Gentlemen,

Protocol having been established I welcome you to this introductory session on the draft Public Financial Management Bill (PFM). As senior officials of the Public Service, your presence here today is strategic and invaluable. The meetings arranged over this three-week period represent the start of an intensive interactive consultative process with you, the key stakeholders. Your many years of collective experience mean that you have important insights to share and contribute to the development and shaping of this critically important PFM Bill. I have every confidence that the sessions will be fruitful.

In this initiative, we are supported by the Caribbean Regional Technical Assistance Centre (CARTAC), one of the ten IMF Regional Technical Assistance Centers (RTACs) located around the world. Their purpose is to help countries strengthen human and institutional capacity to design and implement sound macroeconomic policies that promote growth and reduce poverty. We welcome and thank CARTAC's legal consultant, Ms. Lynne McKenzie, who drafted the initial Bill, and who, together with Mr. Bruce Stacey, CARTAC's Public Finance Management Adviser, will facilitate this review and drafting exercise. Your assistance will continue to be invaluable in guiding us through this initiative and I trust that you too will benefit from the information exchange with our senior public servants.

As the Government continues to push forward with the modernization of the Public Service, a priority of the Ministry of Finance is shaping a new culture of transparency and accountability in public finances. The PFM Bill will do just that, along with the soon to be enacted Fiscal Responsibility Bill, and proposed Public Debt Management Bill and Public Procurement Bill.

These signature pieces of legislation represent key pillars in the broader public financial management reform agenda. They will reinforce the Government's commitment to the promotion of efficiency, effectiveness, accountability and comprehensive financial reporting. They will also bring the country in line with international best practices governing public financial management.

In reality, our current legal framework for public financial management is outdated and inadequate to meet the demands of good governance. Pushing forward with this major legislative overhaul is, therefore, a must.

Some of you may recall that during the preparation of the Fiscal Responsibility Bill, numerous shortcomings were identified in the Financial Administration and Audit Act (FAAA). Because of the need for extensive revisions, we made a decision to replace the FAAA with a more modern and appropriate legislation, which will be the ultimate result of this process: A PFM Bill that aligns with standards such as the IMF's Code of Fiscal Transparency; and is supportive of the other body of legislation aimed at securing the proper management of the country's public finances and promoting fiscal discipline.

Broadly, the PFM Bill will help to develop a new institutional and regulatory framework for managing public finances. It will provide the coherent legal framework necessary to support the broader introduction of the Integrated Financial Management Information System (IFMIS, inclusive of process improvements that will strengthen accountability, oversight, management and control of public funds.

In a material respect, the PFM Bill will seek to:


enhance, clarify and adequately specify the roles and responsibility of persons/positions entrusted with management and control of public funds, assets, liabilities and other resources.
build out provisions related to financial management, including the requirements for the preparation of cash flow forecasts.
enhance adequacy of reporting provisions, especially in-year reporting of fiscal information;
specify accountability expectations for government agencies;
include provisions related to sanctions for financial misconduct, financial crimes, institutional sanctions, recovery of losses other than by surcharge and publication of offences.
consider improved oversight provisions for government agencies.
expand provisions related to annual budget information disclosure requirements.
You might recall, the Financial Secretary recently announced our intention to publish quarterly fiscal reports. The legislation we are developing will codify these protocols in law, supporting greater levels of transparency and accountability.

I want to emphasize that your participation in this process is greatly appreciated, not only because of the intrinsic value of the work involved but also because the outcome of these legislative changes will impact your work in a material way. The PFM law will set new standards and hold civic servants, to a higher standard of accountability, including those elected by the people. I would encourage your full participation and that you share with the CARTAC consultant your views and recommendations, based on intimacy with the inner workings of the public service, to ensure that we truly architect an improved public financial management framework.

No matter how bad it is needed, the change progress is often a difficult one. But I have every confidence that the changes we are proposing are the kind we can all get behind and support

The Bahamian public deserves a government that understands its responsibility to be accountable. To fulfill this obligation, we need the tools to support our work, and the legislative reform is all about that. These changes will create tools for you to use, for us all to use, to serve the Bahamian people better.

This project is important for the Ministry of Finance and the Government, at large. So once again, I think you in advance for your participation and your contributions, and I acknowledge the excellent contribution of the CARTAC Consultants to our effort to ensure proper consultation on the draft PFM Bill.






© Copyright 2018 by thebahamasweekly.com

Top of Page