Last Updated:

Nov 7, 2017 - 2:08:34 PM
---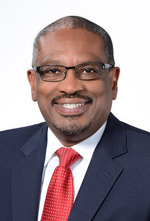 Nassau, The Bahamas – The Government of The Bahamas welcomes open and honest debate from all quarters, including those concerned with civil society, citizen safety and human rights, Prime Minister, Dr. the Hon. Hubert A. Minnis stated recently.

Prime Minister Minnis said the best debates, however, are those that are free of scare tactics and extreme positions that do not take into account "the necessary, and multiple roles of government" which, the Prime Minister said, always require balance and prudence.

Prime Minister Minnis said in the Speech From The Throne (read by Her Excellency, Dame Marguerite Pindling, DCMG, during the Opening of Parliament in May) his Administration pledged to listen to the voices, aspirations, dreams, hopes and desires of the Bahamian people. The Prime Minister said those sentiments are true today, as they were then.

"On May 10, 2017, the Bahamian people spoke loudly, clearly and resolutely in the Ballot Boxes and gave the Free National Movement an overwhelming vote of confidence to restore this nation to the core values of self-discipline, industry, loyalty, unity, good governance and an abiding respect for Christian values and the Rule of Law.

"The mandate given to my government on May 10, 2017 is a mandate for change. This is a time for the accelerated development of all our people, in all spheres of national life. This is a time for the people. This is indeed the people's time.

"My government has therefore pledged to listen to the voice, aspirations, dreams, hopes and desires of our people. My Government is well aware that the world has changed significantly, thus the policies of my Government will not be drawn from the experiences of the past, but must be formed in the sunlight of contemporary realities."

Prime Minister Minnis said he found some of the recent discussion on immigration very curious following his Communication to the House of Assembly on various immigration matters.

"Let me state yet again, that a government must be guided by balanced and prudent politics. This government will continue, from now until the end of the year, to interdict and repatriate individuals here illegally. This means individuals from all countries. We will continue to enforce the rule of law. In our repatriation efforts we will be humane and just.

"It is disturbing that some who claim to be concerned about human rights and the rule of law, seem to want to suspend the rule of law when it pertains to certain immigration matters.

"We must be a nation of laws, not of personal fancies and extreme positions," Prime Minister Minnis added.








© Copyright 2017 by thebahamasweekly.com

Top of Page