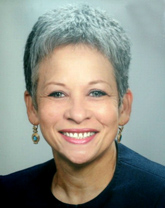 Nassau, Bahamas - The following is statement by the Hon. Glenys Hanna-Martin, MP on women being turned away who have presented themselves to register to vote:

It is outrageous that women are being turned away from exercising a fundamental right reportedly because of the way they are dressed.

This is beyond unacceptable and cannot be tolerated.

The Parliamentary Commissioner must immediately direct his staff to respect the fundamental rights of women as they seek to exercise the franchise. A right that women heroically and courageously fought for and will not be easing up on any time soon.