From:TheBahamasWeekly.com


Bahamas Information Services Updates
Lie-in-State and Funeral Ceremonies for the Late Mr. Audley Hanna, Former Senator
Jun 9, 2021 - 10:15:49 AM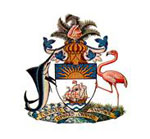 The Cabinet Office has announced that the body of the late Mr. Audley Hanna, former Senator, will lie-in-state on Friday, 11th June, 2021, in the foyer of the Senate from 8:30 a.m. to 3:00 p.m. Viewing by the general public will be held from 12:00 noon to 3:00 p.m.

A State-Recognized Funeral for Mr. Hanna will be held on Saturday, 12th June, 2021, at 10:00 a.m. at The New Redeemed Tabernacle Church of God in Christ. The remains will be interred in the cemetery of the Mt. Ethel Baptist Church in Love Hill, Andros.



© Copyright 2021 by thebahamasweekly.com -