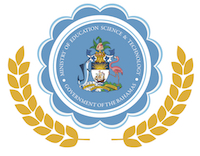 The Ministry of Education's attention is drawn to an image circulating in social media of what appears to be a child's exposed buttocks with a caption that indicated a presumed beating of the child at one of our Public Junior High Schools.

The Ministry has commenced an investigation in the matter and will be making a public statement when that investigation concludes.





In the meantime, the Ministry advises that it acknowledges, respects and protects the inherent dignitary and sacred value of all persons. It guards most especially the critical values of the very vulnerable children in its care, and is most jealous of its responsibility to ensure their safety and optimum health - be it physical, psychological, mental, spiritual, intellectual, social and cultural.


Therefore, the Ministry will not tolerate, in any circumstances, the mal-treatment, abuse or neglect of any child or person under its jurisdiction whatsoever, howsoever.





To the extent that the Ministry becomes aware that any such illegal, unethical or unacceptable behaviour has been or is being committed, it will be addressed with the swiftest repudiation and sanction by this Ministry.