From:TheBahamasWeekly.com


Bahamas Information Services Updates
Ministry of Education to focus on professional development for teachers
By Kathryn Campbell
Jun 13, 2019 - 4:50:18 PM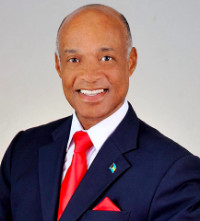 The Ministry of Education (MOE) is focused on several key objectives that are expected to usher a "new dispensation" in the educational enterprise, the Hon. Jeff Lloyd, Minister of Education announced in his contribution to the ongoing Budget Debate Wednesday, June 12, 2019.

Minister Lloyd told Parliamentarians that since 2017, the MOE has embarked on an "aggressive" program to reform, refine, and enhance the educational enterprise.

Professional development is just one of the "critical" areas that this is being done.

Minister Lloyd announced several opportunities for teachers. During the upcoming summer vacation period 1800 teachers will participate in summer workshops in more than 30 subject areas. During the annual two-day conclave in August, 400 school administrators will focus on building teamwork, a priority for the Ministry, along with initiatives for the 2019-2020 school year.

"In the coming school year school administrators will be better prepared to deliver, with greater confidence, support to teachers as they implement the Reading Block -- part of the Prime Minister's Initiative to improve Grade Three Literacy," said Minister Lloyd.

Furthermore, the MOE is presently restructuring its career path for teachers which was been temporarily suspended since 2011. The MOE has set aside $219,185.12 in the 2019 – 2020 budget to facilitate the work required to ensure that public school teachers are evaluated by the Career Path unit.

"The Ministry of Education now seeks to re-establish the Career Path System by re-populating the administrative section while re-establishing the assessment process," said Minister Lloyd.

"The expectations of and demands on instructional leaders are increasing. While excellence is the required standard for all of our teachers, this Ministry is also committed to recognizing and rewarding those who are meeting exceptional standards consistently by supporting the promoting suitably qualified instructional leaders to posts of Master and Senior Teacher."

He said improved salaries and the reward and recognition of excellent performance are two of the ways that this will be carried out.




© Copyright 2019 by thebahamasweekly.com -