From:TheBahamasWeekly.com


Bahamas Information Services Updates
Ministry of Foreign Affairs Nassau Headquarters - Closed Today
Feb 12, 2018 - 9:31:54 AM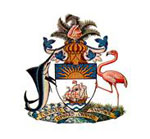 The Ministry of Foreign Affairs offices at Goodman's Bay Corporate Centre will be closed Monday, 12 February 2018 due to an unforeseen situation. Normal office hours are expected to resume on Tuesday, 13 February 2018.

If there is an emergency, members of the public should call 827-3106.





© Copyright 2018 by thebahamasweekly.com -