From:TheBahamasWeekly.com


Bahamas Information Services Updates
The Ministry of Foreign Affairs Statement on Claims of Demonstrations Outside Bahamas Embassy, Haiti
Feb 10, 2018 - 2:50:38 PM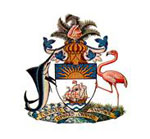 Nassau, Bahamas - The Ministry of Foreign Affairs has taken note of the information circulating via social media that there has been a demonstration outside The Bahamas Embassy in Haiti. The Ministry advises the general public that this information is false and that there has been no such demonstration. Furthermore, the claims that there has been an upsurge in applications for Bahamian status at the Embassy are also false. The Ministry appreciates the public interest in these matters but reminds members of the public to be careful about accepting as true or circulating information that is unverified.




© Copyright 2018 by thebahamasweekly.com -