From:TheBahamasWeekly.com


Bahamas Information Services Updates
Bahamian teachers advised on 4 new initiatives to enhance education system
By Kathryn Campbell, BIS
Sep 5, 2013 - 10:45:49 AM






Nassau, The Bahamas – The introduction of four major initiatives are anticipated to have a tremendous impact on the country's educational system. Among them are a special

needs school, (to be opened at the former Our Lady's Catholic School), the opening of The Mabel Walker Professional Development Institute, the introduction of the Standardised Graduation Diploma and the Establishment of TG Glover Primary as a Research and Development School.





Education Minister the Hon. Jerome Fitzgerald announced the initiatives as he addressed an orientation workshop for newly appointed teachers in the Department of Education on Wednesday, August 21 at Uriah McPhee Primary School.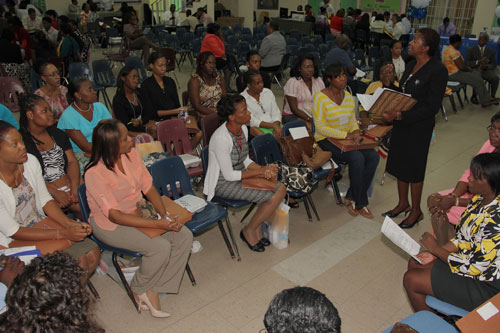 Minister Fitzgerald outlined details of each of the initiatives. He said the special needs school will be a centre for intervention, training, teaching and research for mild to more serious learning challenges and is intended to equip educators with skills to diagnose mildly to severely challenged students so that intervention strategies can be implemented to assist their learning.
Both public and private school personnel will benefit from the Mabel Walker Professional Development Institute as it is planned to provide continuous training of teachers, administrators, education and curriculum officers at all levels.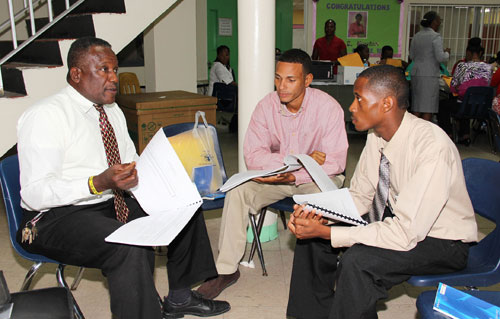 Minister Fitzgerald said the Standardised Graduation Diploma will include standards for civics, punctuality and community service. Additionally, it will establish a benchmark for what is considered a minimum basic education that every child should obtain before leaving the school system.
"The establishment of TG Glover Primary as a Research and Development School, where we will work with the College of The Bahamas to ensure that our decisions in education are based on research and intervention strategies that work for us," said Minister Fitzgerald.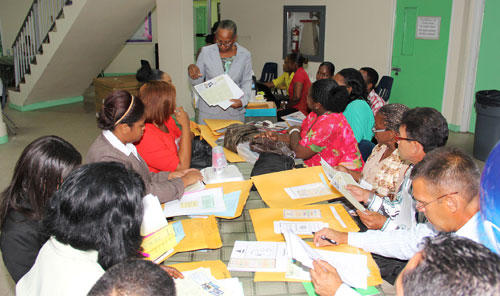 He reiterated words from a recent address to school administrators advising the new teachers that, "The transformation in education hinges on the quality of leadership and accountability at every level of the system."
Minister Fitzgerald also advised teachers that they are expected to genuinely care about their students' education, be alert and informed of issues in education which affect national development and to employ different teaching styles to teach the varied learners.


It is time for teachers to be more flexible and concerned when they encounter obstacles to learning, said Minister Fitzgerald. "We do not expect for you to be instant diagnostic specialists, however we expect that you be observant and concerned when problems arise in your respective classrooms. This is one of the reasons we are moving swiftly to open the Mabel Walker In-House Professional Development Centre and the Special Needs Facility at Our Lady's Catholic School – to ensure that you receiving training for detecting students at-risk of falling through the cracks."
The new teachers were told that they are expected to succeed at forming positive relationships to advance education. "A teacher who does not make the effort to establish relationships or contact with parents is less likely to achieve success in teaching, particularly if their students originate from challenged backgrounds.
The transformation of education requires you to be transformed; to possess the boldness to realise that being a teacher is accepting a mission to save lives," added Minister Fitzgerald.
He expressed his commitment to ensure that teachers have the environment and the tools for which to succeed.
"I ask only to come to the table with a willing and caring spirit to give our students the knowledge and skills to achieve their personal goals and become upstanding citizens of The Commonwealth of The Bahamas," he said.


© Copyright 2013 by thebahamasweekly.com -