From:TheBahamasWeekly.com


Bahamas Information Services Updates
Prime Minister Ingraham's Remarks by Renaming of Arlington L Miller Building‏
Apr 9, 2011 - 9:39:33 PM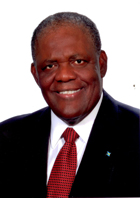 Remarks by
Rt. Hon. Hubert A. Ingraham
At the Renaming of the
Public Workers' Co-Operative
Credit Union Building
In Honour of Arlington L. Miller
Friday 8 April, 2011
Ladies and Gentlemen:
I am very happy to join you today as you rename the Public Workers' Co-Operative Credit Union Building in honour of Arlington Miller and recognize the contribution of Mrs. Juliette Barnwell to the development of Credit Unions in our country.
I commend the Public Workers' Co-Operative Credit Union for taking the decision to honour two most deserving public sector unionists.
It is always right that deserving citizens be recognized and honoured for their contribution to the development of our country. Credit Unions are worthwhile institutions and they assist many persons in achieving their personal goals and objectives.
I immediately call to mind the good work realised not only by the Public Workers' Co-Operative Credit Union but also the Teachers and Salaried Workers Cooperative Union, The Bahamas Law Enforcement Credit Union and the Paradise Island Resort Casino Cooperative Union Limited.
I might say that the spirit of self-help and mutual assistance embedded in credit unions is worthy of emulation by the entire country. Indigenous organisations, such as yours, serve as catalysts for economic advancement and job creation.
A principal goal of credit unions is to offer an institutional means through which individuals group themselves in self-help units for the greatest return to all members. The Public Workers' Co-operative Credit Union has served to fulfil that goal fostering a spirit of co-operation and camaraderie among its members so that persons of limited resources, working in unison, are able to achieve much.
Indeed, the Government is very mindful that small businesses frequently lead the way in job creation; a recognition which has greatly influenced our small business initiatives including the innovative Selfstarters Programme.
I might also say that the sense of discipline and commitment which the Public Workers' Co-operative Credit Union fosters and strives to instill in its membership through regular savings is noteworthy. Its programmes serve to educate and inform the public on all aspects of financial products and services. Such habits and practices bode well for Bahamians in our rapidly changing economic landscape. Other trades and groups would do well to emulate you; and I am sure your leadership would be more than pleased to give them the benefit of their advice and guidance.
Ladies and Gentlemen:
The two individuals being recognized today, Mrs. Juliette Barnwell and Mr. Arlington Miller have justly earned reputations for being dedicated and committed to the development of the labour movement in our country as well as to the development of credit unions in The Bahamas.
Mrs. Barnwell has served as a teacher, a public service training officer and senior administrator in the public service. She continues today to give yeoman service as the Head of the School Board of C.R. Walker High School. Indeed, some maintain that she runs that school!
I was most pleased to meet her as Secretary to the Governor-General when my Party was first elected to office with a commanding majority. The Governing Party had not changed in The Bahamas for more than 25 years and some people appeared not to know what to do. My Party won election on the 19th August but I did not become Prime Minister until the 21st. I know that story and Mrs. Barnwell knows the story. But that is a story for another day and time.
I first met Mrs. Barnwell when I was a young Minister in 1982. She told me that as a public officer I should join the credit union. I did so, and my dues were paid by salary deduction. I never took my money out until I needed the funds to assist in paying for one of my children's university education. I think I need to reactivate my membership now and arrange for dues to be paid by salary deduction once again.
Mrs. Barnwell has been and continues to be a trailblazer for women in the public sector. She continues today to serve on the Executive of both the Bahamas Union of Teachers and on the Bahamas Public Service Union. She also serves as a Director of the Public Workers' Co-operative Credit Union and as Chairman of the Cooperative Advisory Committee.
I am privileged to regard her as a friend and I am happy to acknowledge her contribution to our national development and to agree with you that she is most worthy of recognition.
Ladies and Gentlemen:
Mr. Arlington Miller is very well known to me. I first met him more than forty years ago at the Jaycees. He has been my friend and advocate ever since for which I am and will always be grateful.
Mr. Miller hails from Kemp's Bay, South Andros. I believe that I am accurate when I say that he gave his full adult life to public service. He was engaged firstly as a Monitor in the Kemps Bay All-Age School, where he himself attended. Then, he joined the Imperial Lighthouse Service and later still, the Customs Department from which he retired in 1986 to pursue Union business on a full time basis.
He served as President of the Bahamas Public Service Union for fourteen years, between 1976 and 1990, and greatly influenced the growth and development of the organization. But for the strike in 1985, the record shows that the relationship between the Union and the Government was businesslike and conciliatory.
During his membership and leadership of the BPSU, Mr. Miller had the occasion to study at the American Institute of Free Labour Development where he became acquainted with the principles of credit unions and became a convert to the principles of credit unions as a means of economic empowerment for Bahamian public service workers. The rest, as they say, is history. He may be rightly be called the father of credit unions in The Bahamas
Mr. Miller's dedication to helping the Bahamian workers extended to placing his hat into the political arena. Following his retirement from the Union in 1990, he sought to enter front line politics. He came within 42 votes of being elected to the House of Assembly in 1992. Though not successful in his election bid, he remained involved at the political level seeking always to advance the condition of workers.
Because of his contribution to our country's development I was pleased to recommend him to Her Majesty the Queen for the honour of the award of an OBE in 1996.
Mr. Miller is a family man and so I am pleased to also recognize his lovely wife, Iris, and their four children of whom they are both so very proud.
Ladies and Gentlemen:
Today we acknowledge and thank both Mrs. Barnwell and Mr. Miller for their contribution to the development and growth of Credit Unions in The Bahamas and very particularly to the Public Workers' Co-operative Credit Union. Both contributions will have lasting value.
I am pleased to acknowledge, thank, and applaud both Mrs. Barnwell and Mr. Miller and to once again commend the leadership of Public Workers' Co-operative Credit Union for not only recognizing these two giants but also for their decision to name this Office Complex in Honour of its founding father, Mr. Arlington Miller.
Thank you.


© Copyright 2011 by thebahamasweekly.com -