Last Updated:

Feb 11, 2019 - 11:09:54 AM
---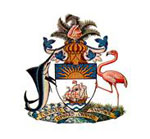 PUBLIC NOTICE

ALL BUSINESS ESTABLISHMENTS & RESIDENTS OF

East West Highway:


Please be advised that the Ministry of Public Works/Bahamix will be carrying out Road Preparatory & Paving Works on East West Highway from 9:30am – 2:30pm, commencing 11th February, 2019 for fifteen (15) working days.

The resurfacing of East West Highway will extend from Abundant Life Road to East St. Roundabout.

Therefore all west & east bound traffic will be subjected to a half lane closure for the duration of the works.

Provisions for access will be made for residents/businesses where necessary. Motorists are asked to avoid the area if possible. You are asked to be aware of and acknowledge the posted traffic paving signs in the area.

If you have any inquiries or concerns, please feel free to contact us at 242-361-3882/242-361-3886

Bahamix apologizes for the late notice and any inconvenience caused.








© Copyright 2019 by thebahamasweekly.com

Top of Page