From:TheBahamasWeekly.com


Bahamas Information Services Updates
Public Notice for West Bay Street Road Rehabilitation
Nov 29, 2018 - 4:51:12 PM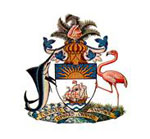 The Ministry of Public Works in conjunction with Water & Sewerage Corporation will be conducting road rehabilitation works on West Bay Street from Blake Road Junction to Tropical Gardens Road from Thursday, November 29, 2018 to Saturday, December 15, 2018. There will be a combination of single lane closures and full road closures between the hours of 9:30am and 4:30pm as well as 7:00pm and 6:00am. The public is asked to adhere to all regulatory signage and detour routes posted.





© Copyright 2018 by thebahamasweekly.com -