From:TheBahamasWeekly.com


Bahamas Information Services Updates
Foreign Affairs response to a Letter to the Editor Appearing in the Tribune Dated 17 June 2019
By Ministry of Foreign Affairs
Jun 18, 2019 - 7:30:03 PM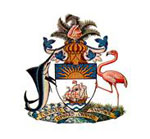 The Ministry of Foreign Affairs refers to a letter to the Editor dated 11 June 2019 that appeared in The Tribune on Monday, 17 June 2019, attributed to Mr. Abraham Moss, under the caption, "Foreign affairs cost money". As the Minister reported on the floor of the Honourable House of Assembly during the 2019/2020 Budget Debate, there is a cost to representation in the international arena. That cost is based on the role of the Ministry of Foreign Affairs, namely, to promote and protect the interests of The Bahamas and its people.

Mr Moss was incorrect in stating that The Bahamas was a candidate for election to the UN Security Council during the elections which took place on 7 June. Mr. Moss was correct in his observation that St Vincent and the Grenadines, one of the Member-States of the Caribbean Community (CARICOM), was elected to the UN Security Council. This was the single, non-permanent seat open to the Latin American and Caribbean Group (GRULAC) for the biennium 2020-2021. El Salvador was also a candidate. The Bahamas joined CARICOM in endorsing St Vincent and the Grenadines, which secured membership in the first round of balloting with a 185-6 victory over fellow candidate El Salvador. The Bahamas has put forward its bid for membership on the Security Council for the biennium 2032-2033, election for which would be in 2031. A seat on the Security Council is one of the most sought after UN bodies, and 2032 is the first available opportunity for The Bahamas to seek the seat for the GRULAC region. The Government of The Bahamas will call on the Bahamian public and the international community for support at the appropriate time.

The Ministry takes the opportunity to point out to the Bahamian public that, in recent times, the leadership of The Bahamas in the international arena has been demonstrated in many ways, including through securing seats on important UN organs, such as the International Maritime Organisation (IMO), to which The Bahamas has been elected successfully over the last twenty-four years, the Committee for the Elimination of Discrimination against Women (CEDAW) in 2017, the International Telecommunication Union (ITU) Council and the Human Rights Council (HRC) in 2018.

The Ministry of Foreign Affairs invites the general public to monitor accurately international developments, with a view to appreciating and supporting fully the work of the Ministry on behalf of the nation, as well as staying well informed.




© Copyright 2019 by thebahamasweekly.com -