Last Updated:

Jan 16, 2019 - 5:31:31 PM
---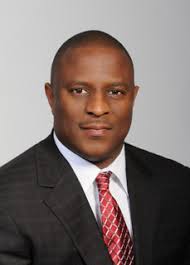 Nassau, Bahamas - I wish to express my deepest condolences to the family of the late Eleazor "Barber J" Johnson on his untimely passing. Both the sailing community and the wider society are no doubt saddened by the unfortunate news.

Eleazor Johnson can be credited as one of the persons who brought a lot of flair and energy to the sport of sloop sailing. He was among the first boat owners to utilize the media to promote not only his boat, the 'Lady Natalie' in particular, but also the various regattas in which he participated. He was famous for laying down challenges to fellow owners and sailors. This led to the formation of the St. Valentine's Day "Catch Me if You Can" Regatta held annually at Montagu Bay.

Mr. Johnson's contributions included his ability to skillfully attract sponsorship for his boat. He was certainly ahead of his time. His legacy is firmly established and many of his attributes will be seen in the lives of the many young sailors and boat owners he influenced over the years.

Growing up in the Coconut Grove community, Barber J was a well-known entrepreneur and a legendary sailor with incredible wit, humour and charm. On behalf of the entire Ministry of Agriculture and Marine Resources, especially the Regatta Desk, and on behalf of the Government of the Commonwealth of The Bahamas, I extend gratitude to the immediate and extended family of Barber J for lending him to us. We thank God for his commitments and dedication. Sloop Sailing as a sport is richer in The Bahamas because of him.








© Copyright 2019 by thebahamasweekly.com

Top of Page