From:TheBahamasWeekly.com


Bahamas Information Services Updates
Ministry of Foreign Affairs: US Travel Advisory Pertaining to The Bahamas
Jan 11, 2018 - 8:11:43 PM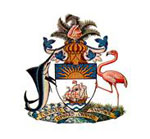 Nassau Bahamas - The Ministry of Foreign Affairs notes the advisory issued on 10th January 2018 to citizens of the United States by the US State Department, in accordance with US obligations, in respect of the safety of its citizens travelling abroad.

The Bahamas takes seriously the safety and security of its nationals and all visitors to its shores, and in this regard The Bahamas and the United States remain in close contact on matters of mutual concern.

The Bahamas and the United States remain committed to their strategic partnership.

(For further information please contact the Ministry at mofabahamas.gov.bs. or (242)-502-9500).





© Copyright 2018 by thebahamasweekly.com -