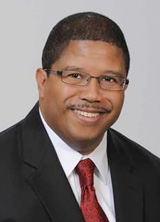 K. Peter Turnquest, Deputy Prime Minister and Minister Of Finance

"Year At-A-Glance"

Every day the Ministry of Finance (MOF) is tasked with making tough economic decisions regarding the management of the country's fiscal resources. As Deputy Prime Minister and Minister of Finance, I am proud to have worked alongside the professionals in the MOF and its agencies to deliver substantial results for the Bahamian people during this administration's first year in office. I look forward to the work we have planned for the upcoming fiscal year.

The opportunity to serve is a privilege. As I perform my ministerial duties and serve the people of East Grand Bahama, I will continue to stand for accountability, transparency, and integrity within the public service.



The 2017/2018 Year At-A-Glance Summary contains details of our important fiscal achievements and priority initiatives at the MOF. It also includes an overview of major advances and legislative accomplishments, and other activities undertaken during the first year of this administration.





See attached

Year-at-a-Glance Overview

from Office of the Deputy Prime Minister and Minister of Finance.