Last Updated:

Nov 2, 2017 - 3:42:40 PM
---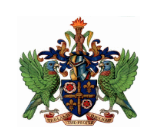 On October 24th 2017 the Cabinet of Ministers approved the granting of concessions on barrels imported for the period 15th November 2017 to 31st January 2018.

The concessions and conditions include:


100% Waiver of Import Duty on personal items, food, clothing, toys and other household consumables, contained in barrels imported between 15th November, 2017 and 31st January, 2018. Electronic items are explicitly excluded;
The number of barrels that would qualify for the concessions would be limited to two (2) per household;
There is an upper limit of EC$2,500 per barrel on the value of items qualifying for the concessions.
The items contained in the barrels must be for personal use only and not for commercial use. Usual penalties and fines apply if the goods are used for commercial purposes.

Before a Motion to the House of Assembly on Tuesday October 31st 2017 for the waiver of Value Added Tax to facilitate the concessions, was approved, Prime Minister and Minister for Finance, Economic Growth, Job Creation, External Affairs and the Public Service, Honourable Allen Chastanet, explained: "In keeping with the spirit of providing good cheer at Christmas time, tax exemptions for goods imported in barrels by families during a specified period is considered. This year we propose to commence the barrel concessions two weeks earlier than was done over the past four years, but a similar period as in 2012/13 and with the same duration of two-and-a-half-months. The earlier period was intended to facilitate the ease of clearance of the barrels to avoid as much as possible the hectic Christmas traffic at the ports."








© Copyright 2017 by thebahamasweekly.com

Top of Page